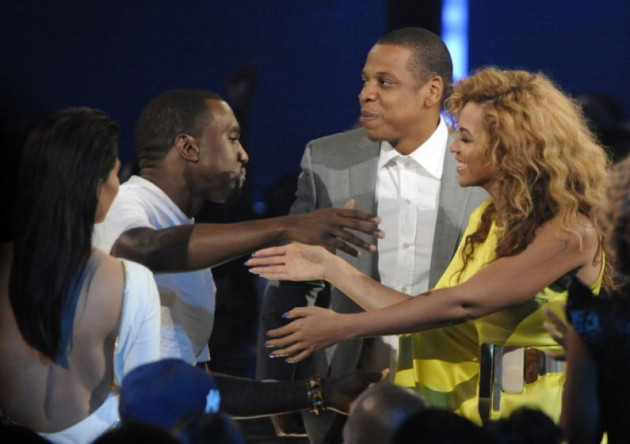 Pop icon Beyonce's fans have started a Change.org petition entitled 'BEYONCE CANNOT ATTEND KIM KARDASHIAN'S WEDDING' to stop her from attending the nuptials of Kim Kardashian and Kanye West.
Kardashian is all set to walk the aisle for the third time as she tie the knot with rapper West - but Beyonce's fans are dead against her attending.
The petition, created by a man named John Barry, reads: "As you all know by now Kim Kardashian and Kanye West have sadly been in the news for their 'engagement. Kim Kardashian and her disgusting family are known for their rise to fame for doing absolutely nothing.
"Now we must do all in our power to stop Beyonce from attending that god forsaken [sic] wedding, since her husband Jay Z is BFFs with Kanye he probably wants both of them to go."
The petition, which has already garnered several supportive signatures, also offered excuses which Beyonce could offer for not making it to the wedding.
"Your [sic] Beyonce you always have something better to do than to attend a Kim Kardashian wedding," Barry's petition reads.
According to Perez Hilton, West, who is getting married for the first time, has a specific vision of the wedding.
"Kanye has a very specific vision of what the ceremony should look like and this won't be an understated or intimate event. Kanye wants the wedding to take place in Paris and has even indicated that he is willing to fly over Kim's family on his dime."
Meanwhile, Kardashian has said she was left shaking after West proposed to her on her birthday. She said the proposal was an absolute complete surprise.
"I was shaking so much, shaking the entire time! Like, 'Is this really happening?' It was like an out-of-body experience," Kardashian told People Magazine.
When quizzed about the wedding plans, Kardashian said it will be whatever West wants.
"We honestly haven't had a moment to talk about it or even breathe,' she explained, adding: 'But whatever he wants," Kardashian said.