Beyonce and Jay Z's Sizzling Chemistry on Display at Sound of Change Concert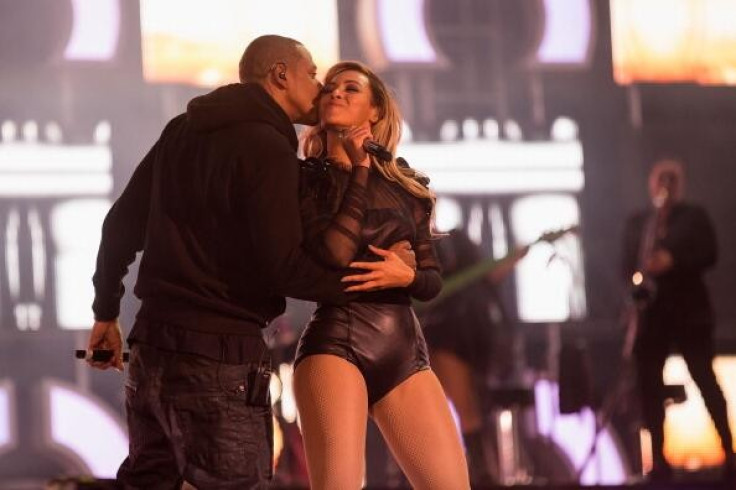 Beyoncé Knowles and Jay Z's sizzling chemistry was on display at the Sound of Change concert in London. During the 45-minute set, she was joined by her rapper husband Jay Z for their 2003 chart-topping number Crazy in Love. Her set also featured versions of Single Ladies (Put a Ring on It), Halo and the Destiny's Child classic, Survivor. The crowd of 50,000 people chanted her name throughout her gig and Beyonce had an all-female troupe of violinists, who played the opening chords of A Change Is Gonna Come.
"I'm Beyonce Knowles-Carter and I chime for change," Beyonce announced.
"It's time for change. Let's chime for change. This is such an incredible night for me," said the 31-year-old pop icon. She told the audience that the concert had already raised $4m for charity and urged them to go online and do more.
Beyonce took to the stage wearing a fitted tiny black leather body-suit with sequined shoulders.
The proceeds from the event, which was boosted by a video message from Prince Harry, will help fund 120 projects supporting women in more than 70 countries.
A tearful Beyonce finished her set with, At Last, originally by Etta James, and topped it up with a sizzling performance of Run the World (Girls).
The organisers of Chime For Change said the concert was broadcast live to 150 countries and on primetime TV in the United States the next day.
© Copyright IBTimes 2023. All rights reserved.