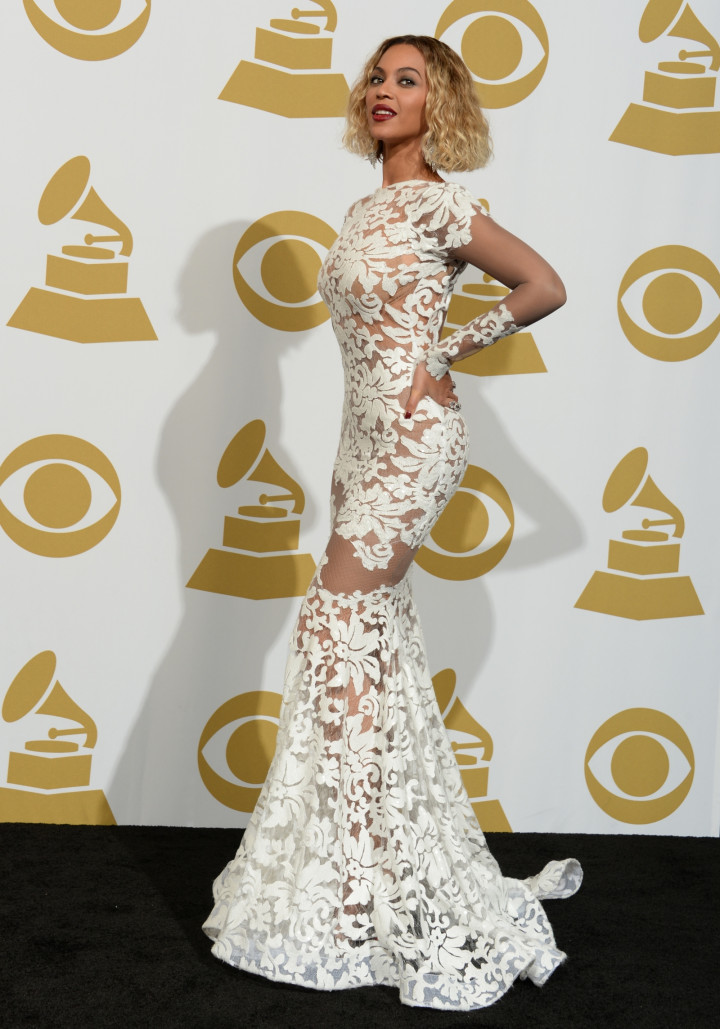 Beyoncé fans are pushing the superstar to end her professional relationship with designer Michael Costello over allegations that he used a racial slur.
Despite climbing to the top of best dressed lists across the globe thanks to the gown he made her for the 2014 Grammys, fans are arguing Queen B to rethink her decision to work with his company.
Anger first erupted online after an up-and-coming designer named Maxine James claimed that Costello's company tried to pass off one of her creations as their own without giving the necessary credit.
According to James, Costello's partner Stephanie bought the dress, put it on a model and then shared the image on social media.
"It's so disheartening I couldn't help but shed a tear... Him as a designer should know first hand how heart breaking it is for ppl to take something you worked so hard on .....It's like why? Who does that?" she said in a post on Instagram.
"I mean we ALL get inspired from somewhere but it is completely unfair to take someone's EXACT design and EXACT dress at that and claim it as your own.... @michaelcostello You are already a well known designer you design dresses for TOP celebrities... Why would you do something so low?"
Stephanie Costello has denied James's claims.
After the young designer's post went viral, thousands of users took to Instagram to blast Costello for allegedly stealing somebody else's work.
As the online discussions raged, Costello responded to a few users while blocking others.
But within hours he was accused of being racist after a comment seemingly made from his Instagram account began circulating online.
"Your just probably a dumb n—er defending her. I am royalty b—h! I dressed Beyoncé! Who are they gonna believe!" it read.
Beyoncé and her stylist Ty were also swarmed with messages from fans on Twitter and Facebook begging her to cut ties with Costello.
"Who still uses that word like seriously?? These celebs always think no one will catch their comments, but we do!!! Very pathetic," one fan said.
Although Beyoncé has not commented on the racism row, Costello has released a statement insisting that screenshot that is circulating is a fake and that he plans to take legal action.
"The hurtful screenshot circulating is fake and does not represent my views on society, nor do I condone the use of such a terrible term. It deeply saddens me that an individual would go to such lengths as an attempt to demean and misrepresent my character.
"My designs are centered on accentuating the inherent and natural beauty found in EVERY woman. My career would not be where it is today without the support of individuals from all walks of life".