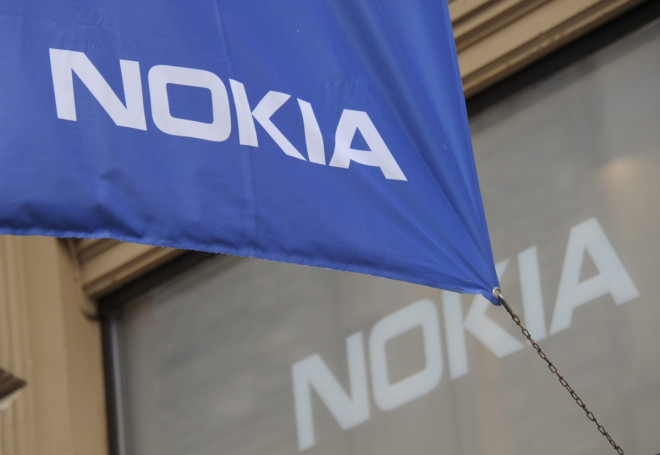 As Microsoft's acquisition of Nokia's phone-making business draws to a close, the technology industry has been left wondering what will happen to the three divisions left behind.
A third of what will remain of Nokia - HERE Maps - will become the company's only presence in the consumer end of the market, while its Nokia Solutions & Networks and Advanced Technologies groups will remain in the background.
Now is HERE's time to shine, the division's executive vice president Michael Halbherr claims, believing the company will spearhead a shakeup in the automotive industry, build foundations in the growing wearable tech market and benefit from being detached from Nokia's phone-making business.
Speaking to IBTimes UK at Mobile World Congress in Barcelona, Halbherr said: "Look at the clash of internet and car, we can become an incredible advisor to these guys. I believe the car industry will go through the most dynamic period since they invented cars."
A framework for connected cars
Excited about the potential for not only providing the mapping and satellite navigation data for future cars, Halbherr also sees potential for Nokia HERE developing a framework on which connected car systems will be built.
Halbherr predicts a sea change in connected cars as big as the clean manufacturing, electric cars revolution was in the 1990s. "The Japanese model with Toyota completely changed how we manufacturer cars, and now I think we're seeing an equal transition but it's going to affect the research and development and how we develop cars."
The Swiss-born executive suggested the car industry could learn from technology companies like Nokia and replace its traditionally slow development cycle with one closer to that of a technology firm, one which can "take big gutsy moves, fail, adapt and move on."
Beyond automotive technologies, Nokia HERE will also be working with the development of wearable technology. Halbherr said: "Every mobile computing device needs to have a sense of location, the same way a car or a phone needs it and the same way Google Glass and every other wearable needs it, and we'll be ready to support it with our platform."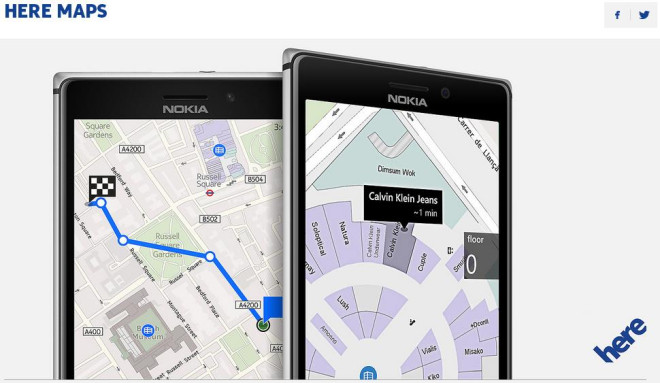 Microsoft deal to bring impartiality to HERE, as Nokia becomes a customer
One of the biggest questions for Nokia is how the company will change once Microsoft's acquisition of its phone-making business is complete. For now, legally, Nokia must continue as if Microsoft were not buying it - demonstrated by the launch of its X range of budget smartphones this week. But once the change takes place, HERE will be in a better position than ever.
Halbherr says more information about Nokia's structure and plans for the future will be revealed once the buy-out is completed, but for now said HERE would not be absorbed into Nokia's networking organisation: "that is nobody's intention" he added.
Instead, HERE will become a truly independent provider of maps and mapping data, and where Nokia's phone-making business was once a customer and part of the same company, it will now be in the same position as HERE's other external customers.
Microsoft and Nokia's phone-making business becoming external companies "makes it cleaner," Halbherr said. "I prefer it."
Halbherr and his team had always wanted HERE maps to be its own organisation, detached from Nokia and Microsoft. "About a year and a quarter before we launched [the HERE brand in 2012] we said we wanted to go and become a more horizontal organisation because people said 'you are not independent'. So after the Microsoft deal, the horizontalisation is getting a lot more credibility because now we are truly impartial."
Currently, Halbherr claims questions are asked about whether HERE gives preferential treatment to Nokia's Lumia phone series over its other customers - but once the company splits, this will no longer be an issue.
Treating Nokia as any other customer "put us into a difficult position," Halbherr said. "Do we be an impartial player against everybody, but at the same time try and help our colleagues?
"Now we don't have to do that, and we are often referred to as the Switzerland of location. We are the only one who is truly impartial and I think that has helped us a lot."