Falling oil prices have led to falling profits at Shell, the UK's biggest oil company.
Yesterday, the energy giant announced a disappointing set of results and announced plans to axe 6,500 jobs as part of a cost cutting drive.
But Shell's non-fuel operations, which includes retail, are estimated to rake in over $6bn per year.
IBTimes UK caught up with Istvan Kapitany, Shell's retail executive vice president, to talk about how shopping is helping the company mitigate falling oil prices.
Scale
Globally, Shell has 45,000 petrol stations, providing the platform for a wide ranging retail network. In the UK, the firm has 1,000 forecourts and the oil major boasts high profile tie-ups with the likes of Waitrose and Costa.
"Retail is an important strategic part of the business, we're one of the most recognised brands in the world and we've been in retail for over a hundred years. The UK does great business for us, and we recently bought 260 Total stations. The convenience store aspect is very important for us," Kapitany said.
Changing British shopping habits have seen consumers opt for convenience store outlets over big box supermarkets and companies like Shell are also benefitting from this changing trend.
"Convenience retail around the world is a big focus. We're upping our game in the UK and globally on that front, and in the food to go segment, the more choice for consumers, the better."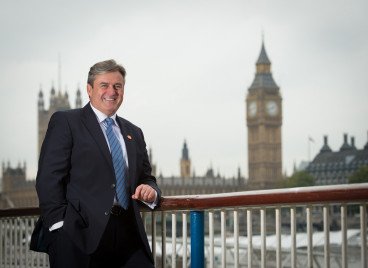 Oil prices
The price of oil per barrel has slumped to around $50 and has had a major impact on all energy companies.
While oil price fluctuations tend to be priced-in well in advance, Kapitany believes that retail can help Shell mitigate the impact of falls.
"The good thing about the retail business is that it's not linked to oil price movement, it's not a cyclical business. The upstream level of oil price doesn't have a role in what we do because, if you do a good job as a retailer, then you will earn money. High or low, it's an important part of the business, it helps us hedge against the oil price cycle."
Shell is now looking for retail growth opportunities around the world, "especially in places that are being deregulated, like India."
While Shell is not looking to expand its number of forecourts in the UK, Kapitany said the firm will invest heavily in refurbishments and upgrades.
Waitrose
There are currently 15 Waitrose stores on Shell's UK forecourts, but the posh supermarket's presence has angered environmental group Greenpeace, which objects to the oil giant's Arctic drilling programme.
In 2012, Greenpeace claimed victory in its campaign to end the partnership. However, last year Waitrose said it would extend the tie-up last year and went on to open several new stores.
Kapitany said that consumers can expect to see yet more Waitrose outlets in Shell's stations.
"We're in talks [with Waitrose] to expand, I can't say how many we'll have but there will definitely be more, it depends on where we have the space."
On Greenpeace's opposition, he said: "Everyone has the right to their opinion. We've tried to have dialogue with them and we're open to further dialogue on how to do things better if they come to us."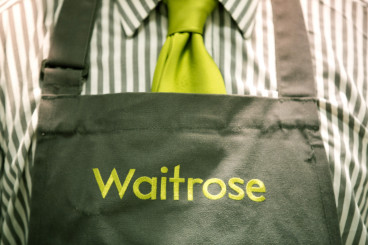 Shell also has a tie up with Costa and the coffee brand has hundreds of outlets in Shell stations.
The company said that it has no further plans for forecourt expansion or for new tie ups with other retailers, but is looking closely at innovation.
"Mobile payments, paypal and connected cares all part of the future plans," Kapitany said.