BHS: Sir Philip Green demands apology from Labour MP Frank Field over 'nicking money' claim
Labour MP Frank Field displayed 'shocking behaviour' over inquiry into the retailer's collapse, says Green.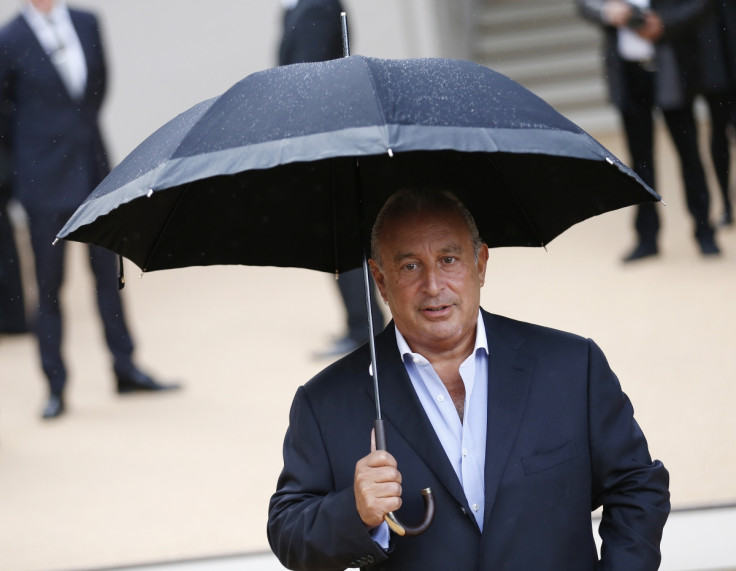 Former BHS owner Sir Philip Green has demanded an apology from MP Frank Field after he accused the billionaire's Arcadia empire of "nicking money" from the collapsed department chain. Green said the veteran Labour MP, who was the chairman of a Commons inquiry into BHS's failure, had shown "shocking behaviour".
Field had said during evidence sessions that the whole BHS episode gave the impression that the business was about "nicking money off other people".
But Green said: "Accusing me and my family of theft is totally false and unacceptable on any basis."
The Work and Pensions Committee and the Business Committee have been holding a joint inquiry into the collapse of BHS, which has put 11,000 jobs at risk.
Green sold the business to Dominic Chappell's Retail Acquisitions in March 2015 for £1, only to see it fall into administration 13 months later. The collapse has left the department chain facing a £571m ($767m, €692) black hole in its staff pension fund.
Green has come under scrutiny for the £400m in dividends taken out of the firm during his 15-year ownership of the British retailer. The billionaire told the Commons inquiry he would fix the problem when he appeared before it earlier this month.
On Wednesday (29 June 2016) during the inquiry's latest hearing, MPs grilled Arcadia executives, including finance director Paul Budge, who said "if Sir Philip says he's going to fix it, he's going to fix it".
But Field said: "If Sir Philip was serious he could today settle the pension issue. We are fed up with hearing 'I am about to fix it.' He does not fix it. What is required is a very large cheque from the Green family, that have done so well out of the whole of this exploitation."
BHS was part of the billionaire's Arcadia retail empire, which also includes such high street stalwarts as Topshop, Miss Selfridge and Dorothy Perkins.
© Copyright IBTimes 2023. All rights reserved.