Biafra: 'We must avoid war' urges Olusegun Obasanjo as Nnamdi Kanu whereabouts unknown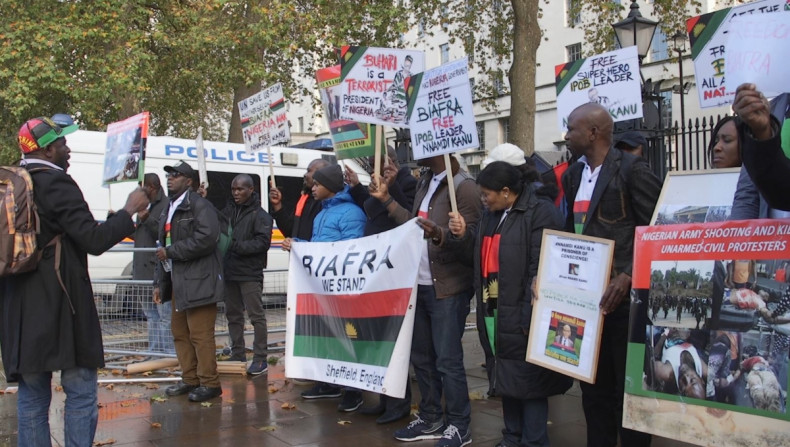 Nigeria is in urgent need of better communication and accountability to preserve the unity of its territories, former president Olusegun Obasanjo has said. The ex-leader and army general made the comments as increasing pro-Biafran protests calling for independence continue to rock south-eastern Nigeria and Lagos.
"Our differences could only be addressed when issues are discussed instead of going to war," Obasanjo was quoted by local media as saying during an event in Abia state. "We do not need another civil war. We had fought one before. I was part of it," he added referring to the Nigerian civil war – also known as Biafran war – between 1967 and 1970.
"I saw with my eyes. I heard with my ears. I smelled with my nose. What we need is better communication, and I am here to communicate with you. What we need to address is how to reduce unemployment, how to reduce poverty, and how to hold our leaders accountable to their promises."
Kanu 'might be transferred to Kaduna'
Pro-Biafrans have held regular marches across several states in southeastern Nigeria calling for the independence of the Biafran territories.
Protests have increased following the arrest of controversial Radio Biafra director Nnamdi Kanu, who is also the leader of the Indigenous People of Biafra (Ipob). He was arrested by the state security service (DSS) in Lagos in October on charges of criminal conspiracy and belonging to an unlawful organisation.
The DSS later accused Kanu of inciting terrorism. All charges were dropped on 17 December, when the Abuja Federal High Court ruled the detention of the pro-Biafran leader was unlawful.
Kanu has not been seen since the 17 December ruling, however. Mazi Mmaduabuchi Anyagulu, a member of Ipob, told IBTimes UK that reliable sources suggested Kanu is being transferred to Kaduna state, northwestern Nigeria.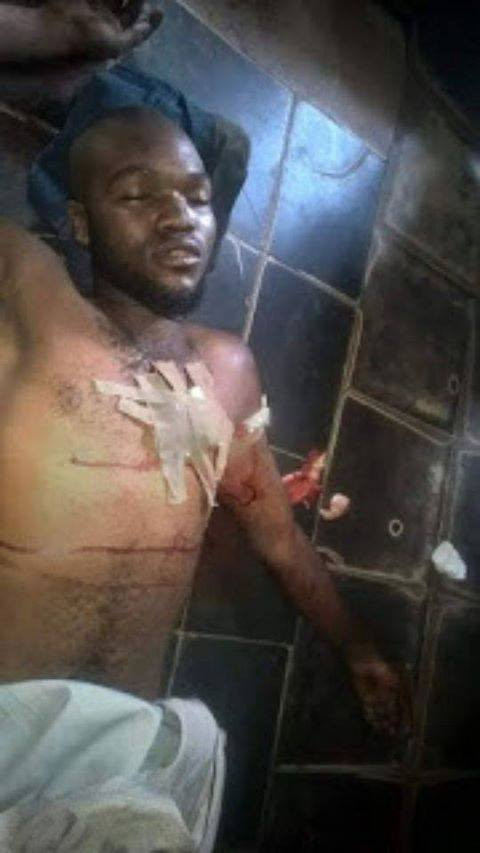 A pro-Biafran lies on the floor after being allegedly shot by the army on 17 December
Ipob
"This information was leaked by a member of the DSS," Anyagulu said and alleged there were current plans to kill Kanu during the transfer to Kaduna.
"After killing him, they will tell the world he was killed by Boko Haram members who attacked Kaduna. We have to raise the alarm now before it too late."
IBTImes UK contacted spokespersons for the army and defence, but has not received a response at the time of publishing.
Meanwhile, the army has been accused of killing between four and 10 people who were celebrating the high court verdict on 17 December. Mohammed Ibrahim, Director of Amnesty International Nigeria National Office, told IBTimes UK it investigated the reports but was unable to verify them.
He said: "Amnesty International Nigeria have received information about protesters allegedly killed by security forces, as well as some military officers attacked by protesters, but we can't independently verify these information.
"Amnesty International's position is there should be freedom of expression, but we do not support violence and hate speeches. In the case of Nnamdi Kanu, while we urge the members of Indigenous People of Biafra to eschew violence and in their agitation, we also implore the Federal Government of Nigeria to respect the rule of law and the decision of the Court".
In a previous interview with IBTimes UK, the right groups said there were fears pro-Biafrans were being persecuted by authorities.
Nigeria up close: Check out our Flipboard magazine
More about Biafra