Big Bang Theory season 10 episode 18: How will Sheldon react to Raj living in his old room?
Beverly will return to help Sheldon navigate a personal issue in TBBT's upcoming episode.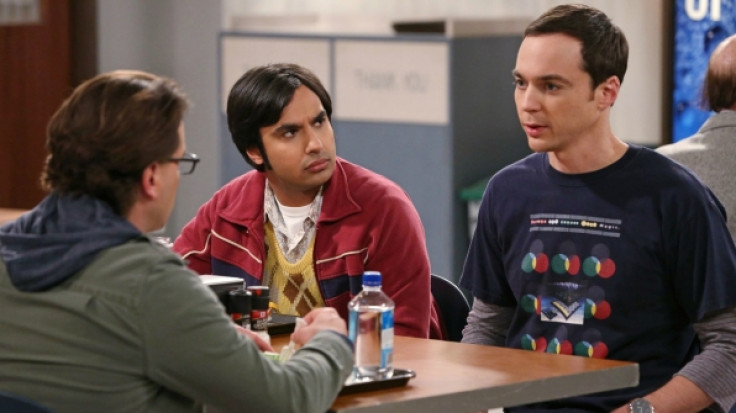 After going on a brief hiatus, The Big Bang Theory season 10 will return with all-new episode on Thursday (9 March) at 8pm EST on the CBS Network. Episode 18 is titled The Escape Hatch Identification, where Rajesh Koothrappali will move into Leonard's apartment and live in Sheldon's old room.
The official synopsis for the chapter reads as follows:
When Raj moves out of his apartment, Leonard and Penny offer him Sheldon's old room, on The Big Bang Theory.
Click here to watch the premiere episode via live stream online. You can also click here to watch the episode online (only in the US).
The latest promo shows how Sheldon reacts to Rajesh moving into his former apartment. The video opens with Sheldon asking Leonard and Penny, "Speaking of occupants, I am given to understand that Raj will be moving into my old room." Leonard replies, "Yeah for a little while!"
"What about his dog?" Sheldon questions, to which Penny points out it would not be a problem as the puppy would be in a crate. To everyone's surprise, Sheldon does not make any fuss over his room being occupied by Raj and says, "I think its very nice that you are helping out our friend."
Leonard, who is taken aback by his former roommate's thoughtful reaction and quips, "I think it's nice that you're taking whatever medication Amy is clearly giving you." Explaining what it means, Penny says, "It's like that science thing. For every action you have a gigantic and enormous reaction."
Sheldon maintains that he's comfortable with the idea that he's being replaced by Raj. "If you're implying that I have some problem with him moving into my old room, you're wrong. Raj is in a difficult financial situation and I am glad he is making changes to improve it."
But Leonard continues to make fun of his ex-roommate and tells Amy, "Don't adjust his doses, you nailed it."
Actress Christine Baranski returns as Leonard's mother, Beverly Hofstadter. According to a TV Line report, Beverly will help "Sheldon navigate a personal issue and unwittingly lobs a grenade on her son's marriage to Penny". Her return will also see Sheldon "unravel the mystery surrounding his shockingly non-infantile response to Raj's change of address".
© Copyright IBTimes 2023. All rights reserved.