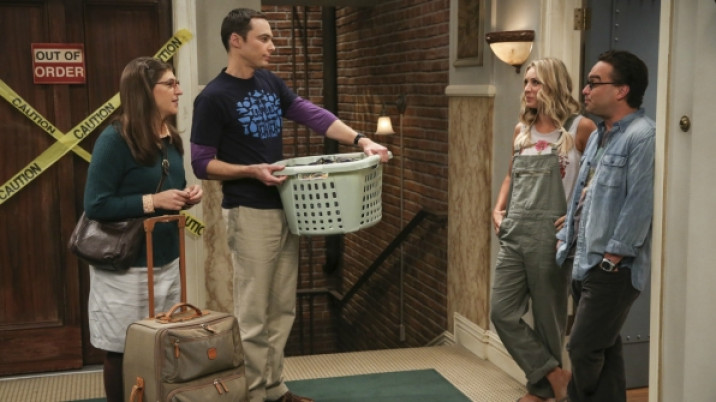 The Big Bang Theory season 10 episode 6 will not air this Monday, 24 October, as the show is moving to its regular time period on Thursday. So the sixth episode of TBBT season 10 titled, The Fetal Kick Catalyst, will air on 27 October at 8pm EST on CBS Network.
In the previous episode, we saw Sheldon Cooper and Amy Farah Fowler arguing over their bathroom schedule and Leonard and Penny Hofstadter acting as their therapists. When Amy suggested they share a toothbrush holder, Sheldon replies, "I think we should see other people."
The episode also solved the mystery of why Sheldon knocks three times on a door before opening it. This weird habit is rooted in a childhood trauma. As a 13-year-old he had been shocked to find his father in bed with a woman who wasn't his mother, Sheldon tells Penny.
That is why he knocks once, like everyone else, and then two more times. "Two and three are for people to get their pants on", he reveals. By the end of the episode, Sheldon and Amy patch things up and the physicist even takes a big step in their relationship by agreeing to share a toothbrush holder with his girlfriend.
The upcoming episode will find Penny being invited to a local Comic-Con for her performance in Serial Ape-ist as Amy hosts a Sheldon-style brunch at Penny's apartment.
The official synopsis reads as follows:
Penny is surprised to learn she has fans of her performance in "Serial Ape-ist" when she attends Van Nuys Comic Con with Leonard. Also, Amy hosts a Sheldon-style brunch at Penny's apartment, and Wolowitz makes an impulsive purchase when he starts stressing out about the baby on the way.