The Big Bang Theory season 10 wraps filming: Kaley Cuoco, Mayim Bialik share emotional photos
Cuoco revealed that she 'ugly cried' on their last day of filming.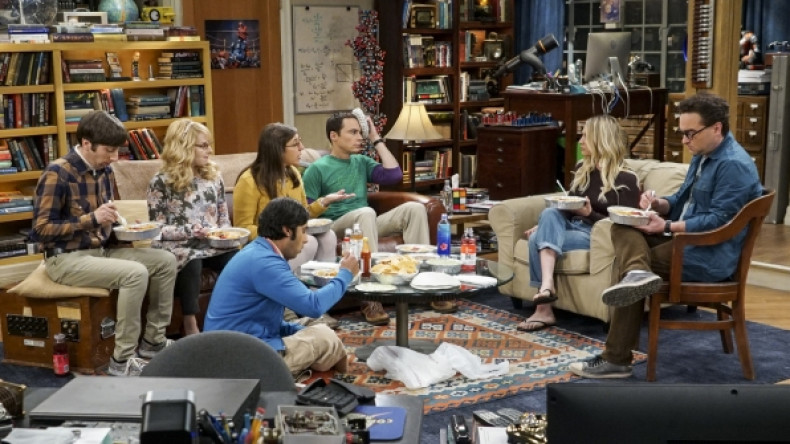 Filming for The Big Bang Theory season 10 has wrapped and actors Kaley Cuoco and Mayim Bialik took to social media to share photos from their last day of shooting.
Cuoco, who plays Penny on the show, revealed that she "ugly cried" on their last day on the sets of TBBT season 10. Alongside a photo featuring her co-stars, she wrote, "That's a wrap!!@bigbangtheory_cbs season 10! Photo cred @a.ayers10 and yes I ugly cried".
The 31-year-old also posted a second photo, taken outside Sheldon and Leonard's apartment, featuring all the stars of the show and teased: "See you next season".
"That's a wrap on season 10 @bigbangtheory_cbs !!! humbled, grateful, happy, thankful, emotional, and excited are just a few words to describe how I feel right now," she captioned the image.
"Oh and I love this group of people see you next season!!! Our whole universe was in a hot dense state.... you know the rest," she concluded.
Bialik, who plays Amy Farrah Fowler on the show, also posted a photo featuring all her co-stars.
"What a year. These friends have seen me through so much every year but especially this year. Very grateful for @normancook@kunalkarmanayyar@therealjimparsons #simonhelberg@kevsussman@sanctionedjohnnygalecki and @themelissarauch . ( @rikilindhome put up with all.of us this week very nicely as well. ) emotional night. Happy end of season 10!!", the 41-year-old wrote.
The Big Bang Theory season 10 finale will air on 11 May at 8pm EST on CBS Network. In the finale episode, Riki Lindhome will return as Sheldon's former crush, Dr Ramona Nowitzki, posing a threat to Sheldon and Amy's happy relationship.
The official synopsis for the chapter reads as follows:
The gang is concerned when Sheldon's (Jim Parsons) former admirer, Dr Ramona Nowitzki (guest star Riki Lindhome), resurfaces while Amy (Mayim Bialik) is away at Princeton