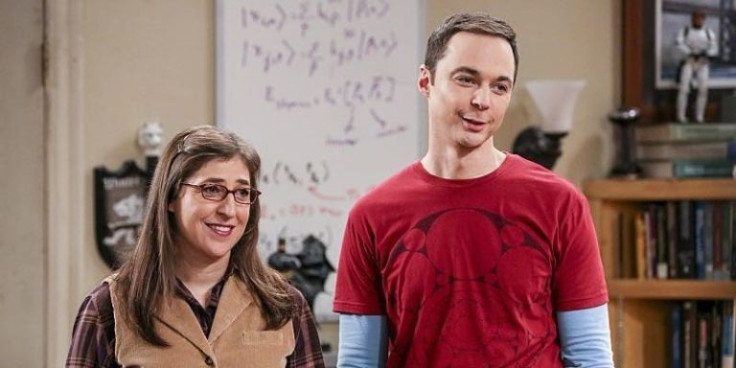 After waiting for almost three months, fans of The Big Bang Theory will finally learn what is in store for their favourite characters in season 11, and especially if Amy Farrah Fowler will accept Sheldon Cooper's proposal.
The title and plot descriptions for episodes from season 11 have leaked on a fan page, which revealed some big spoilers about Sheldon and Amy's upcoming "struggles" and a surprise pregnancy.
[Warning: Potential Spoilers Ahead]
1. The premiere episode is titled, The Proposal Proposal, which will air on 25 September at 8pm EST on CBS Network. The official synopsis reads as follows:
We find out Amy's answer from the end of Season 10. Meanwhile, Howard and Bernadette are expecting another baby.
2. Episode 2 of TBBT season 11 is titled, The Retraction Reaction, which will air on 2 October on CBS.
According to the official synopsis, "Leonard is interviewed by NPR on Physics which does not go well. Meanwhile, Bernadette and Amy talk about their success."
3. The third chapter of the hit CBS comedy is titled, The Relaxation Integration, where Sheldon and Amy struggle with picking up a wedding date (she did say yes!). Airing on 9 October, the episode synopsis reads as follows:
Sheldon struggles with picking a wedding date, while Amy wants it near a cliff while Sheldon does not. Raj and Stuart fight over a co-worker of Bernadette.
4. Episode 4 of new The Big Bang Theory season is titled, The Explosion Implosion, where fans will witness a bond between friends, Sheldon and Howard. Here is the full plot description of the chapter:
When Howard finds his old Rocket toy that his father gave to him, he and Sheldon begin to bond over family stuff.
Actor Kunal Nayyar, who plays Rajesh Koothrappali in the CBS show, recently opened up to Entertainment Tonight about what to expect in the upcoming episodes.
Teasing "stronger" storylines, the actor explained to ET, "But I'll tell you so far we've shot almost four episodes, we're in the middle of our fifth, and I can't tell you how good the writing is this season. You know, season 11, it just keeps getting stronger and stronger, and we feel so lucky to be back and to be stronger than ever."
According to Nayyar, the season 11 premiere is better than the season 10 finale episode.
"I thought that the season finale last season was some of the best 22 minutes of television I've ever witnessed. Then when I read this one, then we shot it, this is, in my opinion, some of the best 22 minutes in television," he added. "We beat our season 10 finale by a lot, in my opinion," the actor was quoted as saying.