The Big Bang Theory's all-new episode tonight will pay tribute to late actress Carol Ann Susi, who played Howard's annoying mother in the show.
Susi died last November after a short battle with an aggressive form of cancer.
The 15th episode of the series is titled, The Comic Book Store Regeneration, which will air at 8pm on 19 February 2015 on CBS.
Click here to watch the episode via live stream online.
Click here to watch the episode online.
The official synopsis reads as follows:
"Wolowitz receives some shocking news as everyone prepares for the reopening of Stuart's comic book store. Penny teaches Sheldon how to "let it go," but can't follow her own advice after she learns something infuriating about Amy. Also, Leonard and Raj think they spot Nathan Fillion at a restaurant."
Firefly actor Nathan Fillion will guest-star as himself in the episode.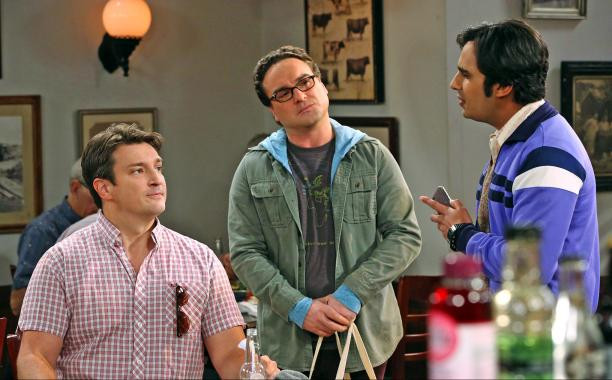 In the episode, Amy will be seen helping Barry Kripke and conducting experiments on her friends. Stuart reopens his comic book store, while Howard gets the news of the death of his mother.
The sneak-peek released by CBS shows Stuart re-opening his comic book store, and the whole gang helping him set it up.
Staurt says, "Thanks again for your help."
"Place really looks great," says Leonard, and Raj comments, "you should have burned it down years ago."
Leonard winks at Stuart, implying that Stuart had something to do with the fire at his store.
The one-minute video also shows Howard and Bernadatte complementing Stuart on the reopening. Then Howard sees some of his mother's furniture there, and a fight breaks out between him and Stuart.
In another sneak-peek, Sheldon finds out about Amy helping Barry Kripke with a paper on string theory and he is not happy about it.
Sheldon says, "When I was doing string theory, and hit a dead end, why didn't you try to help me?"
"I did", she replies, "you said the thing math biologists know is three frogs minus one frog equals two frogs."
Sheldon and Amy argue over the matter, and Sheldon tells her that she should be standing in a street corner handing out math to whoever comes along.
Amy points out that he is being petty and that there was nothing wrong in her helping out a fellow scientist.