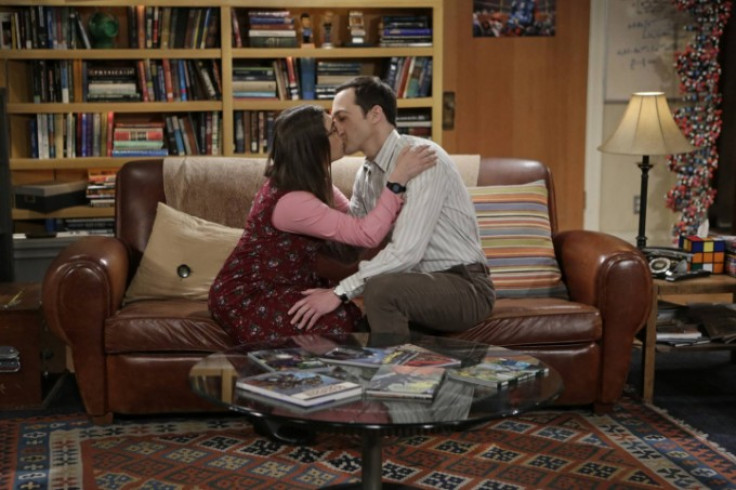 Sheldon and Amy will finally consummate their relationship in the fall finale of The Big Bang Theory season 9. Episode 11 is titled, The Opening Night Excitation, where Sheldon decides to skip the new Star Wars movie premiere to be with Amy on her birthday.
According to a leaked report, Sheldon will seek professor Proton's advice, and decides to skip the premiere of the new Star Wars movie to be with Amy on her birthday. Sheldon and Amy finally consummate their relationship.
Actor Bob Newhart will reprise his Emmy winning role as Arthur Jeffries aka professor Proton in the same episode that airs on 17 December. According to Variety, "Arthur returns as a ghostly Jedi in Sheldon's dreams to help him sort out his feelings and make a very important decision."
Executive producer Steve Molaro confirmed that Sheldon and Amy are going to finally have sex and said in an official statement, "After over five years of dating, we felt the time was right for Sheldon and Amy to finally consummate their relationship, and we're so excited for the audience to see the journey over the next several episodes."
In the previous episode, Sheldon and Amy spent Thanksgiving together as friends at the aquarium. Amy pointed out that she missed "hanging out" with him and by the end of the episode she calls him and says that she wants to be his girlfriend again. However, Sheldon denies her proposal and says, "I excel at many things, but getting over you (or being your boyfriend) is not one of them. I think we should just be friends."
The couple shared their first real, romantic kiss on Valentine's Day in the episode The Locomotive Manipulation, which aired in 2014 and they broke up in the season 8 finale episode. With just one episode to go for fall finale, fans would be eagerly awaiting to see how things pan out for the two.
To see the how the story unfolds, watch The Big Bang Theory on Thursdays at 8pm EST on CBS Network.