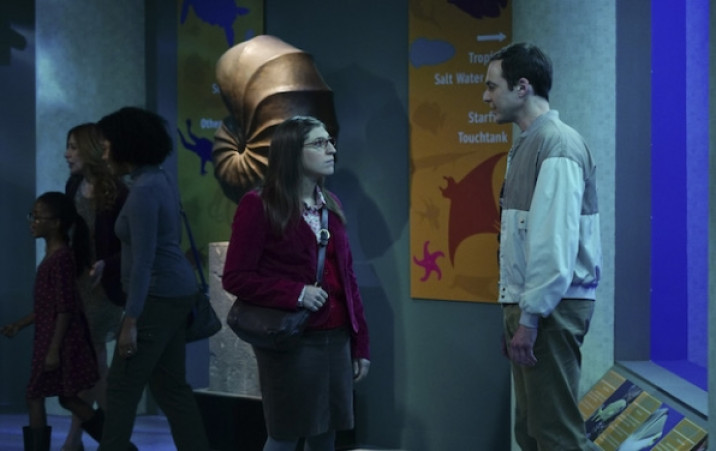 The Big Bang Theory season 9's upcoming chapter will find Sheldon and Amy spending the Thanksgiving lunch together as friends at the aquarium. Episode 9 is titled The Platonic Permutation and will air this Thursday 19 November, at 8pm EST on CBS Network.
Business magnate and inventor Elon Musk guest stars as himself in the episode. The official synopsis reads as follows:
Click here to watch the episode via live stream online on CBS All Access or click here to watch it online.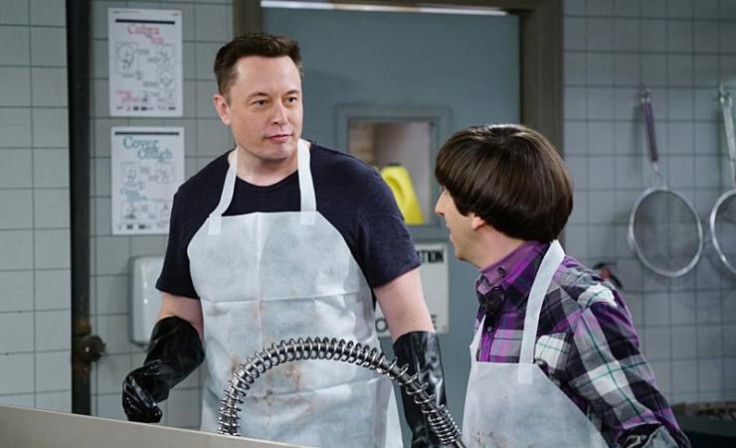 The first promo for the episode shows Leonard and Penny preparing their first Thanksgiving dinner as a married couple. Penny says: "Look at us, our first Thanksgiving together as husband and wife." An excited Leonard replies: "I know... I feel so grownup!"
Later, Leonard asks Penny to check the recipes, which are on his iPad. Penny asks for his pass-code and Leonard replies: "It's my birthday." Penny types in and replies that it is not working. Leonard explains: "It's just the 4 digits, month and day end." However, Penny fails to open it again.
Then Leonard realises that she doesn't remember his birthday. Penny tries to duck the question but Leonard does not let it go, and says: "You don't know your own husband's birthday." Penny strikes back at him claiming: "You don't know anything about me!" But Leonard remembers her birthday, the street she grew up in and even tells her the last 4 digits of her social security number.
Another promo shows Sheldon and Amy on their way to the aquarium. Sheldon gets into Amy's car and they greet each other happily. As Amy asks: "Ready for the aquarium?" Sheldon replies: "I am. And in an effort to reduce awkwardness and learn how to function as friends, I have printed out a list of safe topics for polite conversation."
Sheldon asks Amy his first question from the list: "Since last we spoke, have you acquired any pets?" To which she replies: "No," and Sheldon also replies in the negative. "Since last we spoke, have you planned or gone on any vacation?" Amy says she might visit her aunt next week.
Sheldon, seeing how smooth things are going, remarks: "Where has this list been all my life!?" It looks like Sheldon and Amy's friendly lunch date will be a success.