The Big Bang Theory season 9 finale: Plot details for episode 24 tease a shocking hook-up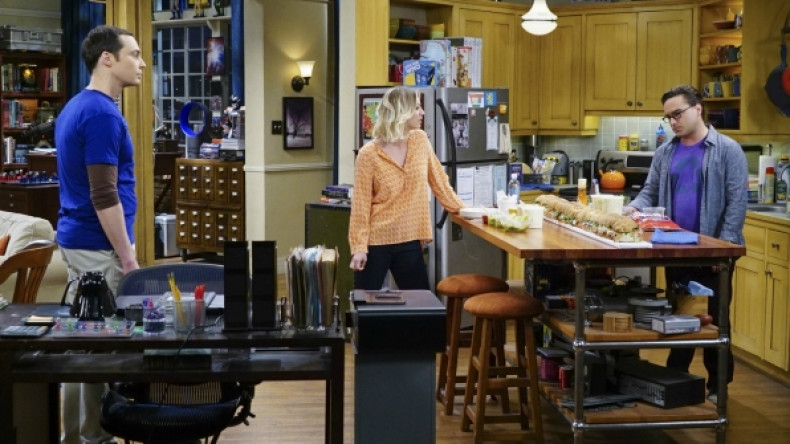 The Big Bang Theory season 9 finale is just two weeks away, and it is likely to feature the introduction of Judd Hirsch as Leonard Hofstadter's father. Episode 24 is titled, The Convergence-Convergence, which will air on 12 May at 8pm EST on CBS.
Warning: Spoilers ahead
In season 9 finale synopsis reads as follows: "Leonard and Penny get remarried in front of their friends (who show up), Leonard's parents and Mary Cooper. Sheldon's mother and Leonard's father find something in common. Howard gets an unknown email from the Air Force about his invention."

According to a leaked report, Sheldon's mother Mary Cooper and Leonard's father Alfred will hook up, and the best friends will freak out on learning about it.
Executive producer Chuck Lorre spoke to entertainment Weekly about Leonard's father and said, "We talked about Leonard's father being a very different kind of character than his mother. When you look at Leonard and his mother, and how different Leonard is, well the other piece of the equation is his dad, so you can imagine the space that character has to occupy and who he'd have to be to get a Leonard out of the equation."
Steve Molaro – also executive producer – said, "I can tell you that the dynamic with his ex-wife is challenging."
The chapter will also find Leonard and Penny getting re-married in the presence of their family and friends, as they had eloped and no one got to see them walk down the isle in the season 9 premiere episode. Meanwhile, Beverly and Mary will not get along as the former is a woman of science and doesn't believe in God, whereas Mary is an ardent follower of Jesus Christ.
The leaked report further states, Leonard's mother and father will not get along, creating some major issues for the couple in the episode.
To know what happens further, watch season 9 finale episode of The Big Bang Theory on CBS on 12 May.