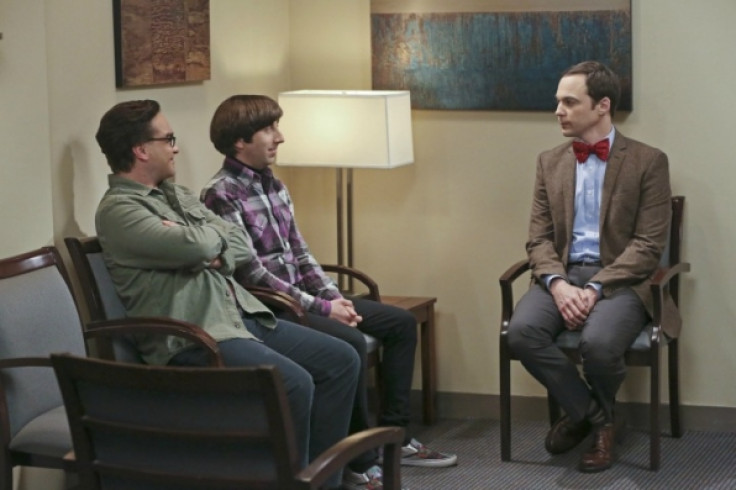 The Big Bang Theory season 9 returns with an all-new episode this Thursday (10 March) at 8pm EST on CBS Network. In episode 18 titled The Application Deterioration, Leonard Hofstadter, Howard Wolowitz and Sheldon Copper will run into some unexpected issues while filing for a patent for their infinite persistence gyroscope.
The official synopsis reads as follows:
Leonard, Sheldon, and Wolowitz run into problems when they file for a patent for their infinite persistence gyroscope. Also, Penny, Amy and Bernadette give Koothrappali dating advice when Emily reaches out to him after their breakup.
Click here to watch the episode via live stream online on CBS All Access. You can also click here to watch it online (only in the US).
In a promo for the episode, Sheldon, Leonard and Howard can be seen brainstorming on whether to get their idea patented by the university. Leonard says: "What if we go around the university and get the patent ourselves? But Howards points out: "We can't. It says on their website, as long as we work there, they have a controlling ownership of anything we come up with."
After Sheldon makes a snippy comment, Leonard says: "Our choice is to either go with the university, or we don't do it at all," even as Howard replies: "Either way I get nothing." But then Leonard suggests that they could split the profits three ways. And then Sheldon plays coy and says: "This sounds like a contract might be in order," and gets excited when Leonard asks him to do it. An elated Sheldon immediately starts working on a contact.
Elsewhere, Rajesh will take advice from Penny, Amy and Bernadette about his dating life.