Supernatural fans will have to wait until 23 March for fresh episodes of season 11 as the show is currently on a hiatus. The CW has released the synopsis for episode 16 titled Safe House, which hints at the return of fan favorite character Bobby Singer (played by Jim Beaver).
Here is the full synopsis for Supernatural season 11's upcoming episode: [Spoiler Alert]
A dangerous creature is accidentally released into an old house, attacking a mother and her child, leaving them both in a coma. Sam (Jared Padalecki) and Dean (Jensen Ackles) learn that Bobby (guest star Jim Beaver) and Rufus (guest star Steven Williams) once tracked the same entity so the Winchesters look to the past to come up with a plan to catch the monster before any one dies.
Jim Beaver's Bobby will return alongside Steven Williams who plays hunter Rufus (who was killed during season 6 in episode 16). Speaking about the episode, executive producer Jeremy Carver told TVLine: "[Dean and Sam] are going to be investigating an old case that was once investigated by Bobby and Rufus [during season 5]."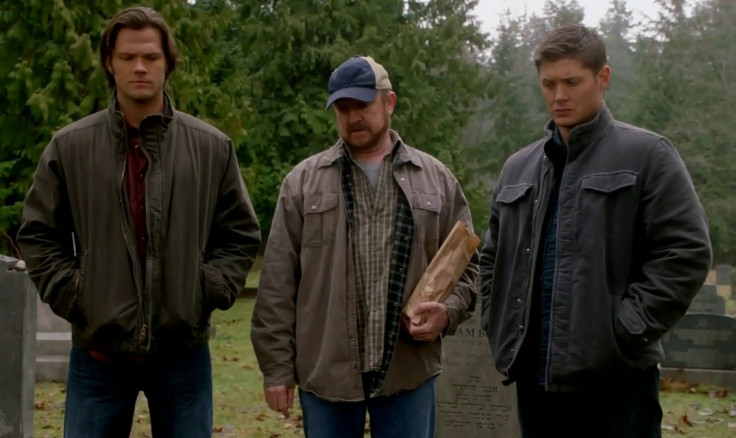 "There's a lot of great throwbacks to things that happened" during that season said Carver, including "the wonderful relationship between Bobby and Rufus. That's going to be a really neat episode."
Jared Padalecki (Sam Winchester), while attending a a panel at NashCon, revealed that Sam's faith will be tested in the final half of season 11. Padalecki said: "I'll say this — I think Sam is in a constant struggle with what he dreams about and what he wants, and what's funny is that I'm kind of in the same as him."
"But you have your ideals, you have what you want and what you hope for, and you try to marry that to what actually happens. They don't always link up and you have to figure out how to work them together. Some people call it faith, some people hope, but we see Sam struggle with faith and hope and kind of marry that with reality. I think you're going to like the rest of Season 11," he added.
Supernatural season 11 episode 16 will air on 23 March at 9pm EST on The CW.