Big Bang Theory's Mayim Bialik recalls leaving a mom's group in tears: Get the details here
"Moms are so competitive! Why is that?" Bialik asked in the video.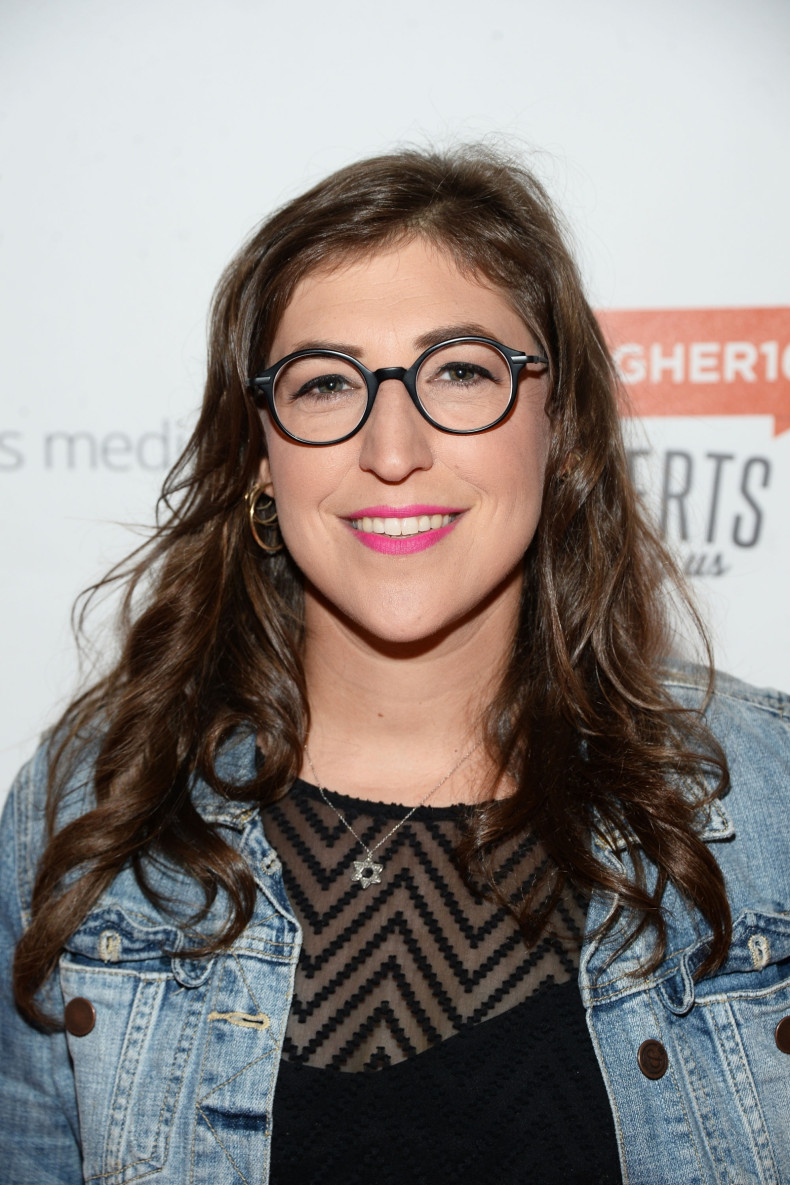 Mayim Bialik is not a fan of mothers' support groups. And in her new video, the Big Bang Theory star seems to be on a mission to address the competitive streak that motherhood apparently brings about in some women.
The actress, who has two children, 12-year-old son Miles and 9-year-old Frederick, said that she attended a local mom's group and "instantly felt out of place" after the birth of her first son.
She recalled, "I used cloth diapers. I didn't use pacifiers or bottles. I didn't have fancy clothes and neither did my baby. I didn't have a manicure. I mean, I barely had time to shower. How was I gonna have time to get a manicure?"
The 42-year-old also said that women are encouraged to brag about things like the speed of their labour and "how precocious their babies were with pooping, rolling over, sitting up, smiling."
"Everything was a competition. There were not my people. I left in tears," she recalled of her mom's group. She later discussed a very important topic, stating, "Moms are so competitive! Why is that?" Bialik asked. "Is it because we're just catty and combative by nature? Is it because we're bored and we have nothing better to do?"
The Amy actress also offered her own theory, and believes that this competition is mostly confined to her generation, which according to her was the first to be raised "after the revolutionary turmoil of the women's movement."
"So, when this generation became mothers and removed ourselves from the career world, we took that competitive drive and we seem to have superimposed it on our lives as mothers," she said in the video.
The CBS Star urged for women to support each another more and would like them to find "more meaningful things to connect about as a society and especially as moms".
"Let's get back to a model of camaraderie that reduces competition, fosters friendship and empathy and increases the success of a society that is built on the foundation principles of woman-to-woman support, which has sustained our species for so long, so well. We can only do this together," she concluded her blog post.
Earlier this week, Bialik opened up about her sons growing up and the painful process of pulling away. She wrote, "My sons are growing up. And they are sweet humans. They really are. They have their moments but they are souls I love to be with. But it's time. It's normal. They are growing up and away. Just as I weaned them from my breast and from my bed, it's time for the next level of distance."
She continued, "I've noticed they are more physically autonomous; there is a slight pulling away physically if I go to inspect a splinter or help with flossing teeth."
"A bit less offering of information. Much more "It's no big deal" kind of utterances when I ask about accomplishments in their classes. As the working parent, I am less in touch with their schoolwork; I am used to them filling me in. Now I have to ask their dad, " she lamented.