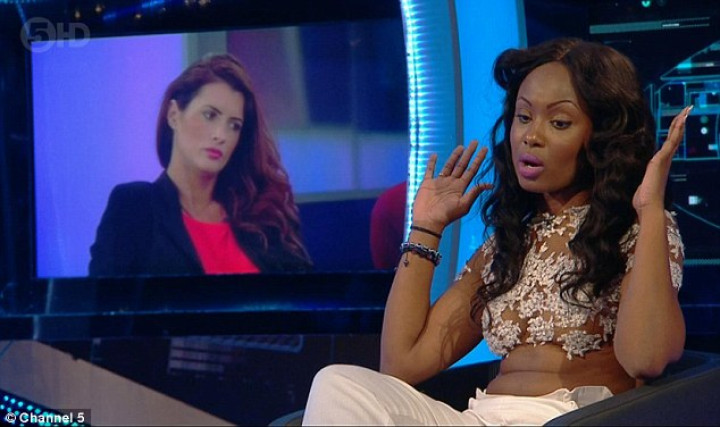 Toya left the Big Brother house to the sound of loud jeering and boos as she became the third housemate to be evicted on the show.
Midst chants of 'Get Toya Out', the former power house mate made her exit, shouting: "It's my time."
And, just as she promised, as she said her goodbyes to her friends in the divided house, she disregarded those housemates who were her sworn foes, as she rushed for the stairs to make her exit.
Dubbed 'The Hurricane', the opinionated housemate seemed unphased by the negative crowd reaction and laughed as she made her way out of the compound to face the public.
Speaking to the host of Big Brother, Emma Willis, Toya dismissed the crowd response, saying: "I had that reaction because I'm not afraid to stand up for myself. I refused to be a victim in that house. When people are cheering for you, whether it's good or bad, they're fans. They love me. They just don't know it."
"I'm relieved," she added. "It got to a point where I wasn't having fun anymore. It feels like Helen is regulating the fun."
Helen Woods has been at the centre of several explosive rows in the house, and as Toya explained, she has left a less than positive impression on the housemates.
"She sets the tone. Her mood is dictated by whether she gets red wine or not. I don't think she's inherently bad. I just think she's very angry. She's a very confused girl. She's got a lot of issues and she's very angry. I lost hope over Helen for a long time in there. She looks very ugly when she's bitching."
The former call girl was granted immunity from eviction wining a free pass to the final. Toya claims that the sense of security it afforded her is part of the problem.
"Helen getting the pass was the worst mistake," she said. "It empowered her but the veil has been lifted and she has been booed. That will really affect her."
Commenting on her notoriously fiery relationship with Marlon and her altercations with Ash, Toya said she had no regrets.
"I don't regret anything I did in the house. Anytime I got defensive is when I felt I got backed into a corner. I am hurricane Toya. When I'm annoyed, I'm really angry. But I'm the type of person who will own it. The only thing I regret is being angry enough to be taken to that point by another person."
She revealed she was unimpressed by Marlon from the off.
"My spirit didn't take to him to much. I don't like it when people are over arrogant. He doesn't respect himself. The problem with Marlon is, he needs this to validate him. Marlon's ego is over here and really he is over there."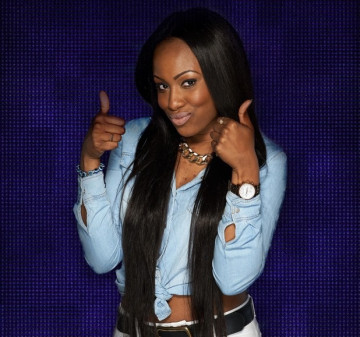 Reacting at her departure, an elated Marlon did a celebratory dance in the Diary Room. Describing his feelings to Big Brother after the eviction, he said: "Fantastic! Happy as f***! Come on! Get her out of here!"
But Toya had the last word.
"I was 100 % me. I think one of the biggest problem's people had with me in the house is that I was strong. I wanted to be an example to people who have been through things in life, to show them they don't need it to define them. I am a strong, black, independent woman on TV. I smashed it honey. Mama didn't raise no fool."
Jale, Kim, Helen and Danielle have now been given the power and are saved from eviction, with all of the boys in the house facing eviction.
On Monday the girls will have the power to decide which of the boys to save and who will face the public vote.
Watch Big Brother on Channel Five at 10pm.