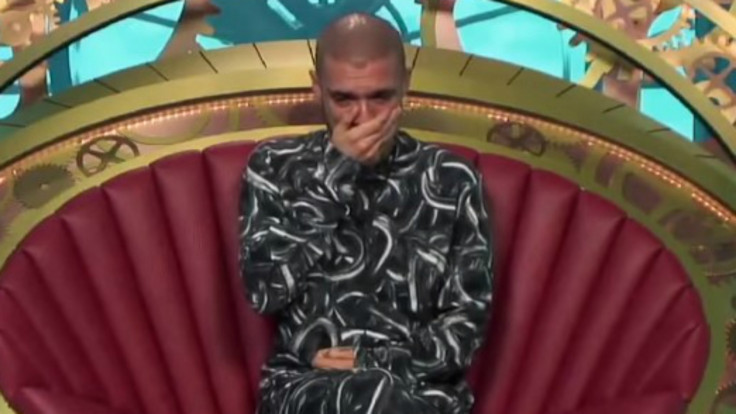 Show favourite Aaron Frew was removed from the Big Brother house for inappropriate sexual behaviour, but the former contestant has been defended by viewers over the incident.
The 24-year-old was ejected from the Channel 5 reality series after repeatedly flashing himself and chasing housemate Joel Williams around the bedroom while also getting naked in front of the other contestants.
Following the incident, which resulted in a complaint from 19-year-old Williams, Frew was called to the diary room where Big Brother explained how the model broke the rules and displayed "unacceptable behaviour".
Clearly distraught at the result of his actions, Frew broke down in tears and apologised, saying: "I'm so sorry. Oh my God. I can't believe it. I put my hands up to it, I didn't mean for it to get that far. I'm so sorry. I'm so sorry for everyone. I'm sorry for Joel, I'm sorry mate. I'm so sorry for Big Brother for wasting your time."
As viewers watched the drama unfold in the most recent episode, many expressed their support for Frew and even shifted part of the blame onto his former housemates for encouraging his behaviour.
Explaining their reasons for removing Frew from the house, Big Brother had said in the diary room: "Aaron, before you entered the Big Brother house, the rules regarding unacceptable behaviour were explained to you.
"Last night you broke these rules. At 2.30am in the bedroom you exposed yourself repeatedly to Joel, whilst using suggestive body language towards him. You also invaded his personal space whilst naked. You also got into his bed uninvited whilst naked."
The producer added: "Furthermore, despite Joel repeatedly telling you to stop, you continued to persist being sexually provocative towards him and exposing yourself.
"The house rules state that Big Brother will intervene and remove a housemate who behaves in a completely unacceptable way."
Watch Aaron Frew getting removed from the Big Brother house: