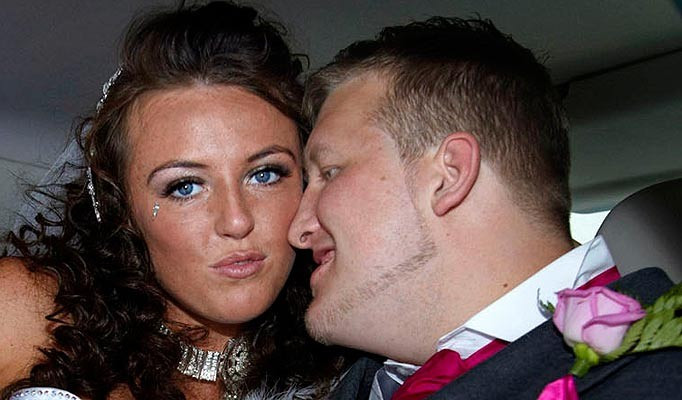 My Big Fat Gypsy Wedding newlyweds Josie and Swanley have announced that they are set to divorce after nearly two years of marriage.
The couple, whose extravagant wedding was watched by 6.5million viewers last year, have apparently called time on their short marriage after a string of blazing rows.
Josie has now moved out of the caravan home that they shared in a gypsy traveller site with their one-year-old daughter to a house in Middlesex with her mother.
A source close to the couple told the Sun: "There have been some awful rows. The fairytale is over.
"She wants to move on with her life and being with Swanley just isn't making her happy. She has little Josie to think of too, she's her number one priority."
The pair tied the knot in July 2010 when Josie was just 16 and are said to have struggled to adapt to married life.
Just months after their nuptials Swanley, 21, was arrested for fighting at a friend's wedding while Josie was electronically tagged for three months for her part in a bust-up at a gypsy wedding.
"It's very sad. Things haven't been going well for a while and Josie thinks that it would be better if they were no longer married. She will be filing for divorce," the source added.
Their unforgettable wedding saw Josie don a giant white dress and her bridesmaids wear hot pink dresses.
The couple also featured in this year's series and were last seen in public on the red carpet of January's National TV Awards, where the show was nominated for an award.
Josie's Agent Terry Mills released a statement saying: "I can confirm my client has split from her husband. Josie is concentrating on being a good mother."