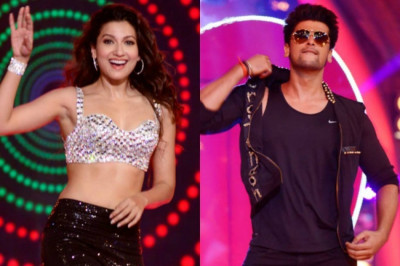 Bigg Boss 7 winner Gauhar Khan has revealed that she will continue her relationship with co-contestant, actor Kushal Tandon, following the end of the reality show.
"My relationship with Kushal is what it is. I am not going to camouflage it or lie about it outside the Bigg Boss house," she said.
"We came on the show, we became friends and we fell in love, and I don't have to lie about it at all."
The model-turned-actress won the show after spending 104 days in the house, beating fellow contestant Tanishaa Mukherjee.
"It's a dream come true. I feel lucky, honoured and happy to won the show. The 15 weeks of hard work paid off and I feel on the seventh heaven right now."
When asked why she had won the show, Khan responded: "First of all it was because of Allah, then I will credit the way my family has brought me up and then my spirit to keep going.
"It was also because of Kushal that I was able to survive for so long. He gave me strength when I needed it. I really appreciate what he did for me during the show."
During the show, Khan erupted following Tandon's eviction from the Bigg Boss house. She was so against the eviction that she decided to pack her bags and leave the house along with him. But on Day 46, she returned to the house in good spirits.
"The toughest part for me was being judged - people judging me for what I do, calling me fair and unfair. They even judged my relationship with Kushal and said that it was for the cameras," she said.
"Overcoming and struggling through that was a challenge for me. I was what I am."