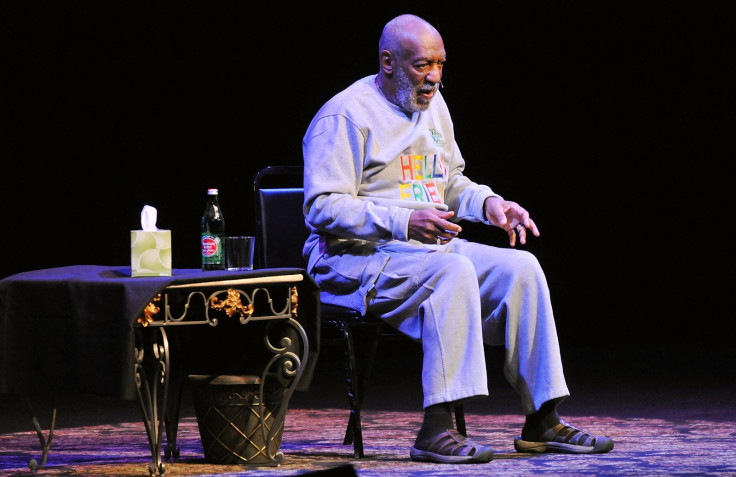 Comedian Bill Cosby attempted to dodge questions about the multiple sexual assault allegations against him in a new interview with Good Morning America.
The 77-year-old did not give a direct answer to questions from GMA's Linsey Davis who asked how the TV actor would respond if quizzed on the allegations by the children he is helping through the Black Belt Community Foundation.
Cosby mumbled: "I'm not sure that they will come like that. I think that many of them say: 'Well, you're a hypocrite. You say one thing, you say the other.'
"My point is — I'm telling you where the road is out. Do you want to go here or do you want to be concerned as to who is giving you the message?"
Addressing the magnitude of the allegations and the damage done to his reputation, the former Cosby Show star added: "I have been in this business for 52 years and I've never seen anything like this. And reality is the situation, and I can't speak."
Watch Bill Cosby's interview with Good Morning America:
The iconic TV star later said of his future: "I really know what I'm going to do tomorrow. I have a ton of ideas to put on television about people and their love for each other."
Although the original allegations were made against the TV star in 2000, dozens more women came forward in October 2014 to make similar claims of sexual assault, harassment and drugging.
Despite the intensity of the claims, the comic has refused to address directly the allegations but his lawyer, Marty Singer, released a statement in November 2014 calling for the media to stop the "vilification" of his client.
Singer said: "The new, never-before-heard claims from women who have come forward in the past two weeks with unsubstantiated, fantastical stories about things they say occurred 30, 40 or even 50 years ago have escalated past the point of absurdity."
This is not the first time the father-of-five has dodged questions about the allegations. During an interview with the Associated Press, Cosby said: "No, no. We don't answer that.
"There is no comment about that... And I'll tell you why. I think you were told. I don't want to compromise your integrity, but we don't, I don't talk about it."