Bill Cosby has finally responded to the mounting allegations of sexual abuse and rape levelled at him by several high profile women.
Almost twenty women including Vogue cover girl Beverley Johnson have accused the Cosby Show creator of sexually assaulting them over three decades, although no cases have gone to trial.
While the 77-year-old refused to directly address the accusations that he is a serial rapist, he said that he expected that only the black media will give him a fair trial and maintain a neutral stance in reporting the matter.
In a telephone interview he told Page Six: "Let me say this. I only expect the black media to uphold the standards of excellence in journalism and when you do that you have to go in with a neutral mind."
Cosby went on to praise his wife Camille for her "love and strength" as she continues to stand by him, as more women come forward to accuse the entertainer of drugging and sexually abusing them.
When asked by the reporter how his wife of fifty years is coping with the daily reports of alleged abuse he said: "Love and the strength of womanhood."
Camille Cosby has been criticised for maintaining her silence in the face of the accusations. Former supermodel Janice Dickinson, who claims she was drugged and assaulted by Cosby, expressed her regret that Camille had turned a blind eye to her husbands alleged infidelities and had failed to offer any words of acknowledgement to his accusers.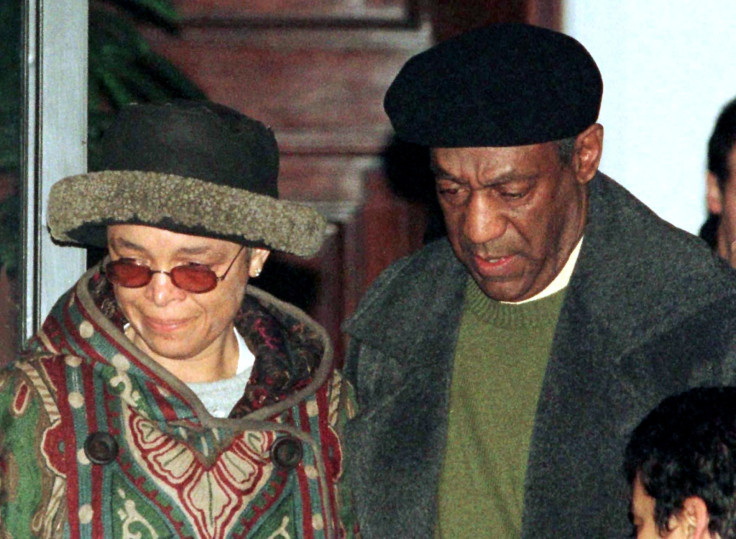 She said: "I feel bad for her. She knew that he was promiscuous. She stayed married to him. This is her choice, I can't speak for her. I can only say to Mrs Cosby that I am sorry I had sex with your husband and he had raped me. I'm sorry that he raped me. I'm sorry for you that your husband gave me wine and pills - with the sole intent of having sex with me and raping me. I'm sorry for her husband was a philanderer and is rapist, I really mean that, and for his children."
The veteran TV star has also maintained his silence on the matter till now. In the interview with Page Six, he revealed that he has been advised not to talk to the media. He had earlier commented that he "doesn't have to answer to" the rape accusations, which he characterized as "innuendo."
While Cosby hasn't denied the accusations, his attorney, Martin Singer, has hit back at some of his accusers, particularly Dickinson, denying all claims of sexual misconduct on his client's behalf.
Meanwhile, US police confirmed that they are to launch an investigation following allegations that Bill Cosby molested a woman when she was 15-years-old.