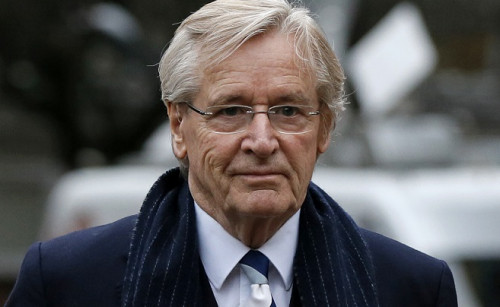 Coronation Street star Bill Roache's on screen wife has described him as "always a perfect gentleman."
Anne Kirkbride, who plays Deidre Barlow in the long running soap, was called as a character witness for the veteran soap star in his sex abuse trial at Preston Crown Court.
Kirkbride said that she had never seen anything of concern in relation to Roaches' behaviour with young women since she first joined the popular soap as a teenager in 1972.
Describing her first meeting with her co-star she said: "He was friendly. I remember the first time I spoke to him was outside a lift and we had a really nice chat and he offered me a cigarette.
"We shared a lot of the same interests in spiritual things. I just found him very easy to talk to."
"He was always very helpful. Just very supportive and he made me feel comfortable and at ease in a place where I felt nervous," she added.
Louise Blackwell QC, defending enquired as to how the TV actor related to her as a woman saying: "Your contact with him in terms of a man and woman together, how did he behave?" "Impeccably. Perfectly. He was always a perfect gentleman," Kirkbride answered.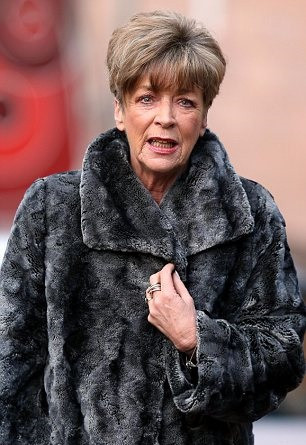 When asked whether she had seen Roache "in the company of young actors," Kirkbride said: "He has obviously been in the company of younger cast members on a work basis. We have had several young actresses play the part of our daughter.
"He has never been anything other than helpful and supportive. There was never a hint or suggestion of anything else in all the years that I have known him."
Chris Gascoyne, 45, who has played Roaches' on-screen son Peter Barlow since 2000, appeared before the court to give evidence.
Describing his working relationship with the actor he told the court: "It's been a joy to be with Bill."
Helen Worth, who plays Gail Platt also spoke in support of Roache.
The judge repeatedly reminded jury members that the witnesses from the show were actors and no association should be made with the characters they play on TV.
Roache, 81, denies two counts of rape and four of indecent assault against five different girls aged 16 or below between 1965 and 1968.
On Monday (27 January) he was cleared of one of the seven allegations against him when the judge ordered the jury to return a not guilty verdict on a single count of indecent assault.
The actor recently claimed he has "no memory" of his any of his alleged victims.