Too good to be true: Fake news of billionaire Corona founder turning villagers into millionaires
A hoax story did the rounds saying Antonino Fernández made all 80 residents of Cerezales del Condado millionaires when he died aged 99.
Update (1.30pm, 25 November 2016): Following on from original reports, IBTimes UK has contacted Vegas del Condado council in the Province of Leon and learned that while donations from the billionaire Antonino Fernández have indeed benefitted the region, which includes his home village, there is no truth to reports that individual villagers have been made millionaires.
Original story:
The billionaire who helped build the Grupo Modelo group, which produces Corona Extra beer, has left £169m ($210m) to the 80 residents of the Spanish Cerezales del Condado village where he was born in 1917.
Antonino Fernández died a billionaire aged 99 in August. Under his will, the village will also get a brand new cultural centre, and a local non-profit foundation with 300 employees will receive a donation. Each villager inherited just over £2m ($2.49m).
He came from humble beginnings in the north-western Spanish province of Leon. One of 13 children living in the tiny village of Cerezales del Condado, he was forced to quit school at the age of 14 because his parents could not afford the fees.
Despite immigrating to Mexico in 1949, he never forgot his roots, reported Daily Mail. After marrying his wife Cinia González Díez in the town of Leon, the couple moved to Mexico where they began working for her uncle's company, Grupo Modelo. By 1971 he was CEO of the company, turning Corona into an export phenomenon.
Corona Extra is the second most popular imported beer in the US, and is Mexico's most popular beer. Corona Extra has annual sales of $693m (£556m) in the US alone.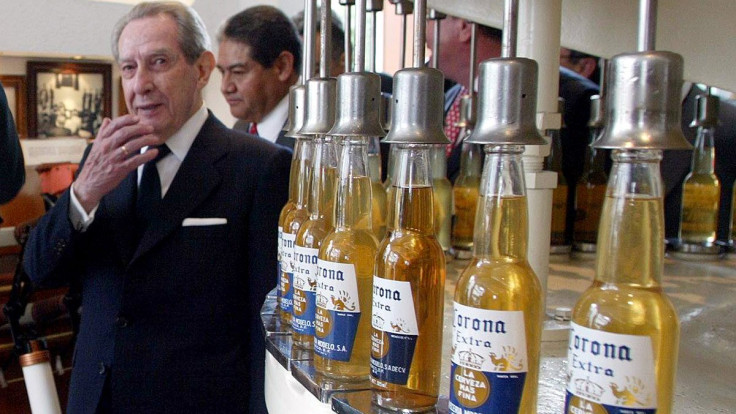 Fernández was honoured by the former King of Spain, Juan Carlos, for his philanthropic work. One of his companies, Soltra, offers employment to people with disabilities in Leon province. A similar company, under his wife's name Cinia, was set up in the Mexican state of Puebla.
He also founded the Fundación Cerezales Antonino y Cinia in Cerezales del Condado, which supports the rural population around the village of his birth.
© Copyright IBTimes 2023. All rights reserved.