Developer BioWare has responded to players' widespread concerns and criticism over its hotly anticipated space-faring epic Mass Effect: Andromeda that released last week. Since its release, the game has been widely mocked for its characters' bizarre facial animations, dead eyes and expressions, weird movements while walking and awkward dialogue.
Gamers have also voiced concerns about multiplayer matchmaking issues, purported lack of romance options and clunky user interface among others. Many gamers have also taken to social media to share video clips and photos to poke fun at some of the game's strange animations.
In an official statement posted on Twitter, the development team admits that they have been on the receiving end of "quite a bit of feedback" regarding Andromeda.
"It's been a week since we officially launched Mass Effect: Andromeda worldwide, and we couldn't be more excited that our fans are finally experiencing everything we've worked so hard to create," BioWare said. "We've received quite a bit of feedback, some of it positive and some of it critical."
BioWare teased more details on their "immediate plans" to improve Andromeda will be announced next week. However, the team did not specify what issues they plan to address or whether these plans include patches, fixes or post-launch DLC.
"That feedback is an important of our ongoing support of the game, and we can't wait to share more of our immediate plans with you on Tuesday April 4.
"In the meantime, keep your feedback coming. Our team is listening, working around the clock to gather information and plan out solutions to improve and build on Mass Effect: Andromeda."
Last week, BioWare released an official statement after some gamers targeted a female former EA employee with vile comments as well as rape and death threats, blaming her for the game's poor character animations and graphics issues.
Former BioWare and current Naughty Dog animator Jonathan Cooper condemned the vicious harassment campaign saying: "Just as we credit a team, not an individual, for a game's success, we should never single out one person for a team's failures."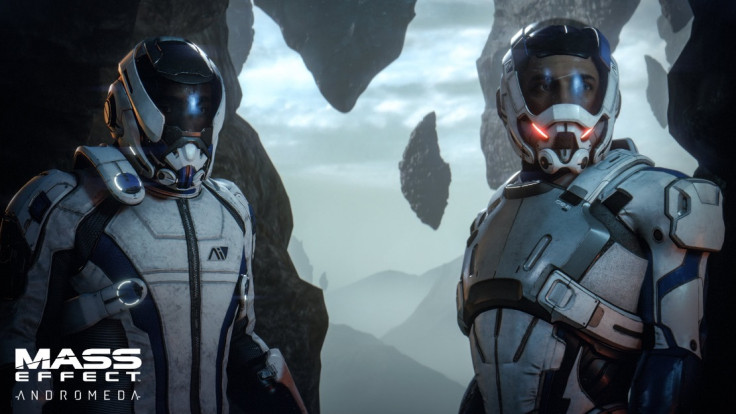 Cooper also weighed in on the game's litany of animation woes saying, "animating an RPG is a real big undertaking - completely different from a game like Uncharted so comparisons are unfair."
He pointed out that it seemed like the development team lowered the quality of its base algorithm and presumably aimed to iron them out and polish them up before release. However, "a 5-year dev cycle shows they underestimated this task," he said.
BioWare has previously said that they are looking to "strongly support" Andromeda moving forward and are currently looking into "various options for making it better."
IBTimes UK's review deemed Mass Effect: Andromeda a "solid game, but one with issues that appear worse than they are due to high expectations the developers have earned from a stellar history of better RPGs."
"However, if future games can push past the familiar and embrace ideas of the 'unknown' that Andromeda aspires to, but never realises, then I do think the series still has something to offer," our review reads.
Mass Effect: Andromeda is out now for PS4, Xbox One and PC.