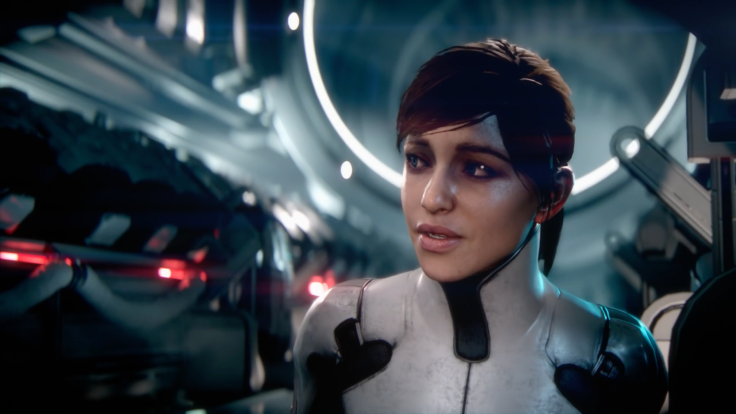 Over the past few months, BioWare's latest sci-fi RPG Mass Effect: Andromeda has drawn widespread criticism for its visuals ranging from dead eyes and strange character movement to weird dialogues and lip sync issues. On Thursday, former BioWare and current Naughty Dog animator Jonathan Cooper offered his perspective on Andromeda's animation woes.
"Folks have been asking so here are my thoughts on Mass Effect Andromeda's animation," Cooper wrote in a series of tweets. "Hopefully people will better understand the process."
Cooper began by denouncing the recent vicious online harassment campaign targeting a female, former EA employee with vile sexist and misogynistic comments, rape and death threats by gamers blaming her for the game's animation problems. The campaign was seemingly triggered by a post published by The Ralph Report author Ethan Ralph claiming that the employee was the lead facial animator on Andromeda.
"Going after individual team members is not only despicable, but the culprits and choice of target revealed their true nature," Cooper wrote. "Just as we credit a team, not an individual for a game's success, we should never single out one person for a team's failures."
Cooper admitted that working on animations for an RPG is a "really, really big undertaking". He noted that Andromeda is a completely different game from Naughty Dog's Uncharted 4 and said comparisons between the two are "unfair".
"Every encounter in Uncharted is unique & highly controlled because we create highly-authored 'wide' linear stories with bespoke animations," Cooper wrote. "Conversely, RPGs offer a magnitude more volume of content and importantly, player/story choice. It's simply a quantity vs quality tradeoff."
The former BioWare animator said that the number of hours that development teams have to craft for current generation RPGs have significantly increased over time. While the first Mass Effect game had more than eight hours facial performance, Horizon Zero Dawn had around 15, he pointed out.
"Player expectations have only grown. As such, designers (not animators) sequence pre-created animations together – like DJs with samples and tracks."
The animations are usually touched up by the animation team before release, however, Cooper said the Andromeda team may have "underestimated" the time required to do this.
"Andromeda seems to have lowered the quality of its base algorithm, resulting in the 'My face is tired' meme featuring nothing by lip-sync. This, presumably, was because they planned to hit every line by hand. But a 5-year dev cycle shows they underestimated this task. All this is exacerbated by us living in an era of share buttons and youtube, getting the lowest quality out to the widest audience," he said.
If he had a chance to work on Andromeda's conversation system, he would push for "fast and accessible" facial and body motion capture as opposed to algorithms.
"The one positive to come out of all this is that AAA story-heavy games can't skimp on the animation quality with a systematic approach alone," Cooper wrote. "The audience has grown more discerning, which makes our job more difficult but furthers animation quality (and animators) as a requirement."
Although BioWare did not significantly address Andromeda's animation issues in its day one patch, the team said they are looking to "strongly support the game" with patches and are "currently evaluating various options for making it better".
Andromeda's patch 1.04 and Early Access Patch addressed a number of technical issues and bug fixes including one glitch that caused players to experience a black screen on launch as well as sound and keyboard issues in multiplayer.
In response to a fan query on Twitter, lead designer Ian Frazier said: "We're looking at patching lots of issues and want to strongly support the game moving forward. I can't say more just yet."
Mass Effect: Andromeda is out now on PS4, Xbox One and PC.