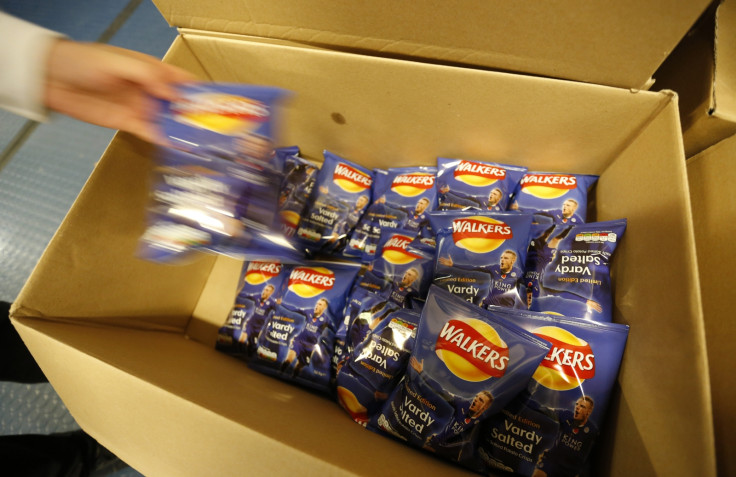 Walkers and Birds Eye are the latest brands to have started negotiations with UK supermarkets to increase the prices of their products. The brands, which are owned by US giant PepsiCo and New York-listed Nomad Foods respectively, are said to be seeking a price increase of up to 12% on some of their items.
The move follows the decline in the value of the pound following the UK's decision to leave the European Union. The UK currency has declined by 14.5% against the euro and by 18% against the dollar since the 23 June referendum.
The two companies are not the first to seek a price hike. While Unilever increased the prices of some of its products such as Marmite in October, Typhoo, the UK's third largest tea brand announced in October that it will follow suit. Both the companies had also then cited the weaker pound as the reason for their decisions.
Birds Eye is seeking a price increase of as much as 12% on its products. The company explained that many of its raw materials were priced in dollars and that the weaker pound had increased its overall costs, forcing it to increase prices to offset costs.
Wayne Hudson, Birds Eye's UK and Ireland managing director, was cited by the Guardian as saying: "Increasing costs is not a decision we take lightly, and the last time it was necessary to raise costs was in 2012. As such, we have been in open and collaborative conversations with the retailers for some time now and are working closely with them to minimise any impact on our customers."
Birds Eye added that it will also look to reduce the pack sizes of some products to help offset cost increases. It would reduce the number of fish fingers sold in a packet by two. For example, packets which had 12 fish fingers would have 10.
Walkers said it will hike prices by 5% to 10%. A Walkers spokesperson also attributed the price hike decision to the weaker pound. The spokesperson explained: "Whilst our potatoes are British, we import a number of different ingredients and materials to produce a finished packet of Walkers crisps such as seasonings, oil for frying and key raw materials used in our packaging film.
"Fluctuating foreign exchange rates, supply pressure on key ingredients and the weakened value of the pound are impacting the import cost of some of our materials and affecting the price of material costs based on commodities that are traded in foreign currencies."