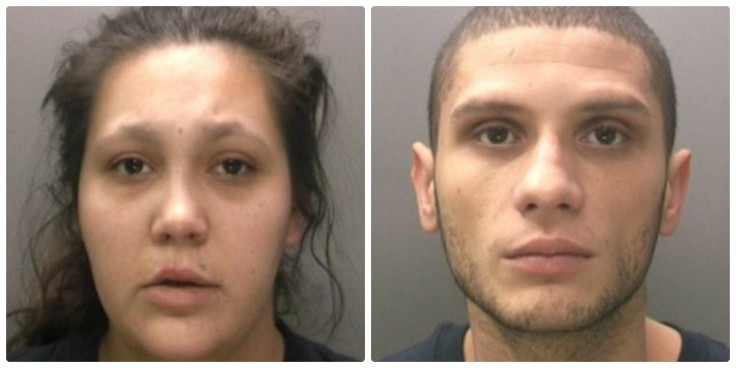 A Czech couple living in Birmingham has been jailed after claiming a murdered baby they were caring for was possessed by evil spirits and killed by the ghost of the girlfriend's dead grandmother. Tereza Lackova and her partner Marek Holub of Brighton Road, Balsall Heath, said the injuries sustained by 14-month-old Santino Balaz, also a Czech national, were caused by ghosts or spirits haunting him in their flat.
The baby boy was the half-brother of Lackova and had been brought over to England by his mother in June 2014, together with his other half-sister, and lived at Lackova's flat. In September, Santino's mother returned to the Czech Republic, leaving Santino with his sisters. In November, his other sister also left, leaving him with Lackova and Holub.
But the couple proved to be anything but loving and on New Year's Day police were called to the address by paramedics who had responded to a call about a baby not breathing. Santino was rushed to Birmingham Children's Hospital but despite attempts to resuscitate him, the child was pronounced dead a short time later.
Staff noticed the child had a number of visible injuries, including bruises to his face, chest, legs and arms and a post mortem later revealed he had suffered numerous injuries and trauma in the weeks before his death.
Police arrested Lackova and Holub and following enquires charged them with Santino's murder and causing or allowing the death of a child. Holub was jailed on Thursday (22 October) for life to serve a minimum sentence of 20 years after pleading guilty to murder, child neglect and child cruelty. Lackova was jailed for five years after admitting to allowing the death of a child, and child neglect at Leicester Crown Court on Tuesday (20 October).
Detective Inspector Justin Spanner, from the force's Homicide team, said: "Santino was supposed to be in a safe environment and in the care of his own family − his sister and her boyfriend. The evidence tells us that Santino was assaulted on at least three occasions between November and New Year's Day; these assaults ultimately led to his death.
"The couple claimed that either the spirit of Lackova's grandmother who had died a short time ago, or the death of the woman who occupied their flat before them had come back to injure Santino. We know from our enquiries that the pair had shared photos of Santino's injuries on their Facebook accounts and claimed the ghosts had caused them; unfortunately no-one ever came forward to report concerns around these images."