Two men who gave the Brussels "Man in the Hat" terror suspect £3,000 ($3,800) have been jailed for a total of 11 years. Zakaria Boufassil, 26, was found guilty following a trial at Kingston Crown Court of engaging in conduct in preparation for acts of terrorism after handing over the money to Mohamed Abrini at a park in Small Heath, Birmingham, in July 2015.
His co-conspirator Mohammed Ali Ahmed pleaded guilty to the same offence at a previous court hearing.
Police said the cash – which mainly came from housing benefits – was withdrawn from a bank account belonging to 32-year-old Belgian national Anwar Haddouchi, who is believed to have left the UK to join up with the Islamic State (Isis) in Syria. Haddouchi previously lived in Small Heath and was known to Boufassil's family.
The £3,000 was paid to Abrini after he travelled to Birmingham via London in July 2015. He stands accused of being one of those involved in the bombing of Zaventem Airport in March 2016 which left 32 people dead.
He was dubbed the "man in the hat" after CCTV footage taken before the Brussels attack was released during the manhunt for the suspects. He is currently in police custody accused of the planning and execution of the Brussels attacks.
Before travelling to Birmingham via London, Abrini flew to Istanbul in Turkey and was then smuggled into neighbouring Syria to meet with Abdelhamid Abaaoud – one of the masterminds behind the Paris attacks. Abaaoud was killed days later by armed officers in France.
Ahmed was sentenced to eight years and Boufassil was given three years. Abrini is also accused of being involved in the Paris terror attacks last November which left 130 people dead.
Following the cash handover, Abrini, previously one of the most wanted men in the world following the Brussels attacks, exchanged the money for another currency and returned with it to Belgium on 16 July. When the Belgian police seized Abrini's phone in July 2015, an image of Small Heath park was found.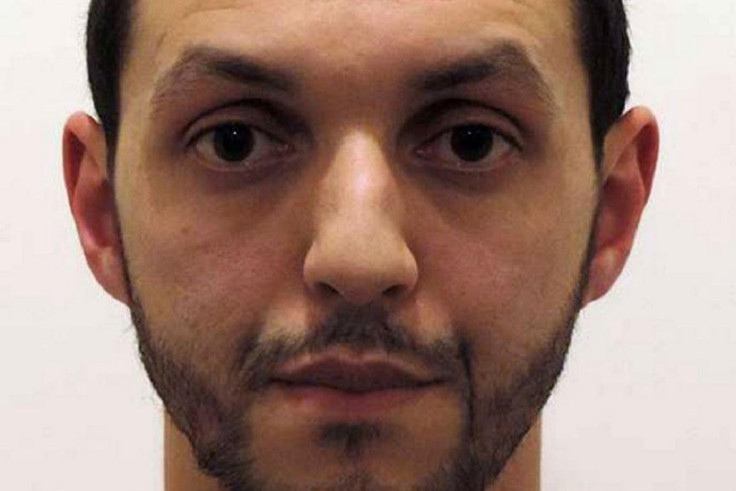 Marcus Beale, assistant chief constable for security and the counter terrorism lead for West Midlands Police, said: "The conviction of these two men is significant for the UK as it identified a dangerous link to Abrini and Abaaoud. Their conviction sends a clear message to those who fund terrorism that they will be prosecuted and potentially face lengthy prison sentences.
"We know that Abrini visited several locations during his visit to the UK, but that his sole purpose of being here was to collect the money and our case – whilst not focused on attack planning – acts as a reminder of why our work to prepare for and prevent such incidents in the UK is important.
"We will continue to work with our partners in MI5 and the wider counter terrorism network to prioritise our resources against the cases that pose the most risk to the public − this includes funding and facilitating terrorism which is a significant element of the counter terrorism effort.
"The threat to the UK from international terrorism remains at severe, meaning an attack is considered to be highly likely. Plots aimed at the UK continue to be foiled, with offenders being prosecuted; our communities, businesses, policing and MI5 work relentlessly to make the UK very hard to attack but we cannot be complacent and will always strive to improve."