Neo-Nazi group National Action is first far-right body banned in UK
Government to make support of white nationalists, who backed Jo Cox's killer, illegal in landmark decision.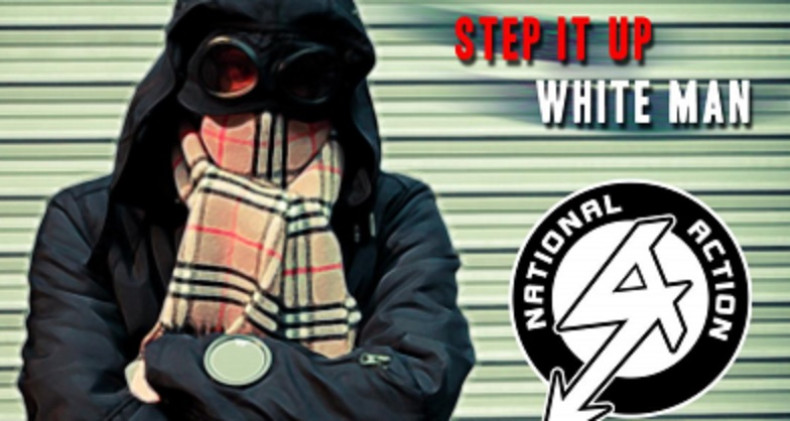 Neo-Nazi group National Action will be labelled a banned terrorist organisation by the government in what will be a first for a far-right group in the UK.
The white supremacist group, which has held rallies in Newcastle, Liverpool and Birmingham, will be named a proscribed organisation by the Home Secretary Amber Rudd after being accused of glorifying terrorism. An order banning National Action is due to be laid before Parliament today (Monday 12 December).
The far-right group was found to have praised the murder of Labour MP Jo Cox by the white nationalist Thomas Mair, including tweeting a picture of before the EU Referendum with the caption "VoteLeave, don't let this man's sacrifice go in vain. Jo Cox would have filled Yorkshire with more subhumans."
Mair, who kept a stash of far-right books and Nazi materials, including a third Reich eagle monument at his house, was told he will never be released from jail for the terrorist killing of the MP for Batley and Spen in June.
The Yorkshire branch of the National Action group has also been accused of inciting the murder of Jewish people after tweeting the anti-Semitic comment "Tykes gassin K#kes is our motto" – a reference to the Holocaust.
One of its members, Garron Helm, was also jailed after being found guilty of sending anti-Semitic tweets to Labour MP Luciana Berger, including posted a picture of her with a yellow Star of David on her forehead along with the hashtag "Hitler was right".
The group garnered attention in 2015 after staging a series of "White man Marches" in UK cities. It included one in Liverpool where 20 members of the group were locked inside a lost luggage depot at Lime Street station for their own protection after being confronted by local residents and anti-fascist groups.
National Action, described by Hope not hate charity as "young, Nazi and dangerous", will be declared as banned organisation under section 3(3)(a) of the Terrorism Act 2000. It will be illegal for anyone to recruit for it, be a member of, or in any way support National Action, including displaying National Action flags, posters or banners.
Gideon Falter, Chairman of Campaign Against Antisemitism said: "In common with other terrorist groups, National Action radicalises and indoctrinates the young, teaches them violence, attacks the police and the public and demands the annihilation of Jews.
"This decision by the home secretary is something we have long called for and sends a strong message that the far-right is in the government's sights and will not be permitted to continue its incitement and violence."

National Action wrote on their November report posted on their website: "As is clearly stated on the National Action website we neither sanction or endorse terrorism, and in our three years of existence no member of National Action has been arrested for even an act of petty violence.
"Even the cutting edge humour regularly employed by members of our youth group which may go over the heads of some people, would still have to be deliberately misrepresented by a malicious third party.
"In relation to irreverent tweets made about the dead MP, this week this same Western media have been berating the dead Fidel Casto for imprisoning individuals for daring to 'show contempt for his figure'. We are reminded of the hypocrisy of the 'free speech' march held by western leaders following the Charlie Hebdo attack that was immediately followed by hundreds of raids and arrests across Europe for speech related offences – we don't forget things like this."
Update: The Home Secretary has confirmed the group will be banned in the UK. Rudd said: "I am clear that the safety and security of our families, communities and country comes first. So today I am taking action to proscribe the neo-Nazi group National Action.
"This will mean that being a member of, or inviting support for, this organisation will be a criminal offence. National Action is a racist, anti-Semitic and homophobic organisation which stirs up hatred, glorifies violence and promotes a vile ideology, and I will not stand for it.
"It has absolutely no place in a Britain that works for everyone."