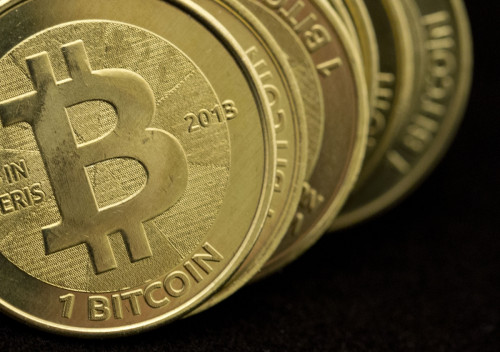 A start-up making machines that accept crypto-currency directly or indirectly using open source is offering its shares denominated in popular digital currency bitcoin to investors.
California-based Bitcoin Kinetics, which has an ambitious target of creating a technology through which anyone can send bitcoins to any machine that takes money, listed 10 billion shares of common stock on the website Cryptostocks on 3 February.
Cryptostocks describes itself as both a crowd funding platform and a place to buy digital currency-related shares and earn dividends.
Initially, the company is looking to sell 4.5 billion shares, and the closing date of the offer is set as 27 July. It expects to start paying dividends no later than 31 December, 2015.
However, it also warned that it would shift to other crypto currencies if bitcoin becomes unprofitable for too long or detrimental to its operations.
So far, investors have bought more than 10 million shares in the company through the website. The last trading price of the share was 0.000001 BTC.
Bitcoin Everywhere
Bitcoin Kinetics said on its website that it is looking to create an easy-to-use and inexpensive "micro controller payment technology".
As of 1 January, a total of $27,500 (€20,230, £16,818) has been invested in the company by its founder and CEO Morgan Rockwell.
"With the creation of a Ethereum & other crypto 2.0 protocols, Bitcoin Kinetics will eventually become a Decentralized Autonomous Organization by building its rules of operation, corresponding share votes and actions of working response onto a smart contract/smart property network," the company says about its future.
"This in combination with open source software and hardware design, 3D manufacturing and crowd sourced finance, the company will be able to run itself on its own."
Bitcoin Kinetics said its devices will help bitcoin be used in every building, every business and on every block. It targets to make every gas pump, vending machine, ATM, ticket booth, washing machine, parking meter, pool table, arcade machine, even car ignitions and door locks bitcoin compatible.