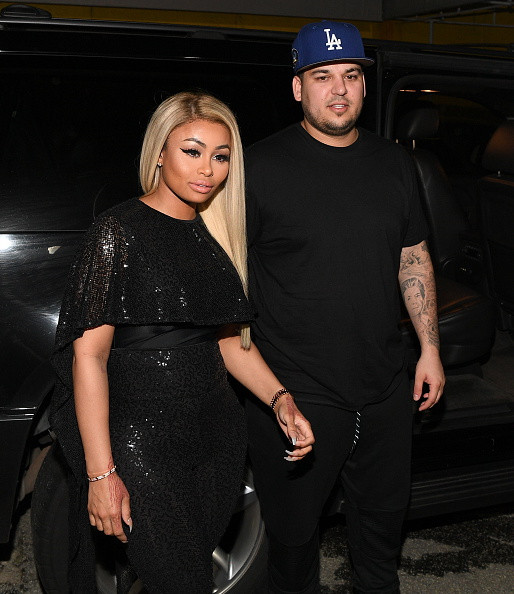 Rob Kardashian and Blac Chyna's blooming romance and baby news have certainly brought back the couple into the limelight, overshadowing the former's famous mother and sisters. Their popularity among fans has grown significantly, prompting E! to launch a mini docu-series on the couple.
Ryan Seacrest, the executive producer of the upcoming reality show and a family friend of the couple, has revealed that Kardashian and Chyna are in a happy place right now. He also mentioned that the show will be compelling and fun.
"These two have been covered in the media, as you know, quite a bit recently. I think that they're excited to let cameras into all aspects of their life and it should be a compelling, fun show," he told Entertainment Tonight.
Speaking about the couple's relationship, the 41-year-old former American Idol host said they are excited and happy about the pregnancy. "They're in a happy, great place with this baby on the way."
Soon after they started dating, Kardashian and Chyna announced their engagement in April, which was followed by the baby news. Rumours were abuzz that the American model and entrepreneur will appear in the family show Keeping up with the Kardashian but soon E! announced a spin-off for the couple.
"I think they're excited to have this opportunity to show the world what's going on with them. There's so much paparazzi coverage. There's so much talk about them that I think they're excited to show the world what's happening with them," Seacrest told E! in a separate interview.
"You can never guess what to expect with that family, but I think it's exciting for them—this time for them. I think because they're expecting."
The six-episode docu-series will focus on the couple as they prepare to welcome the first Kardashian baby. Rob & Chyna will premiere later this year on E! network.