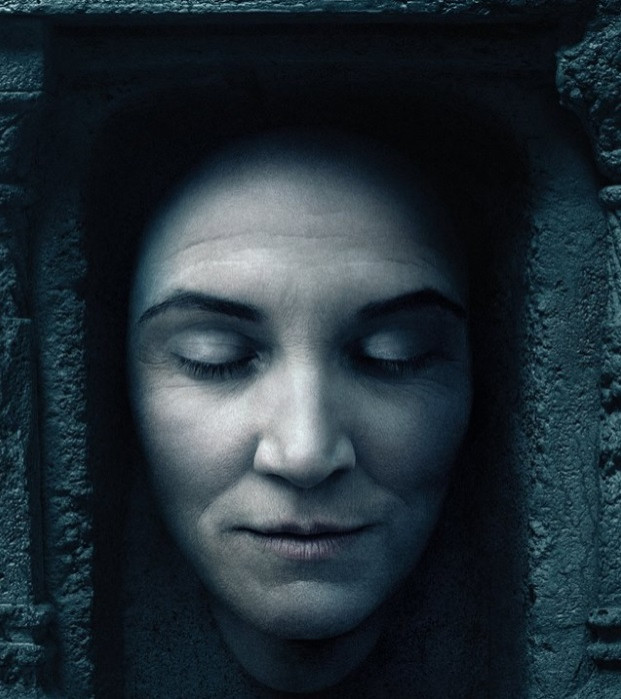 Game Of Thrones season 6 is the season of revelations, resurrections and reunions and most of those are related to House Stark, the only unfortunate royal family that was separated after the events of season 1 (Ned Stark's execution).
So far, the current season of the HBO fantasy saga has only brought good news for the Starks in the form of Jon Snow's resurrection, his reunion with sister Sansa and Benjen Stark's return from the dead to save Bran from the undead. Besides, Arya's protector Sandor Clegane aka The Hound is also back from the dead.
The series of fortunate events has sparked rumours of a final Stark return and this is huge. According to fan theories, Lady Stoneheart will make an appearance in GoT season 6 and HBO is slowly setting the stage for her grand entry. Multiple mentions of the Brotherhood Without Banners has only fuelled rumours that the House Stark matriarch will make a return for vengeance.
Who is Lady Stoneheart?
In the book by George RR Martin, Beric Dondarrion finds the decomposed body of Catelyn floating in the river. In a bid to save her, he sacrifices his own life. But the sacrifice doesn't go as planned and Ned Stark's wife wakes up alive but as she endures terrible mental and physical blows in the fatal Red Wedding, her appearance and her character change drastically and she emerges as a ruthless leader with the urge for revenge against the Lannisters and their allies who destroyed the Starks.
In episode 7 of the current season, the Hound returns and was leading a peaceful life with a small community but in the final scene Clegane discovers that the entire nonviolent community was massacred. Speculations are high that Brotherhood Without Banners, the once Robin Hood-like community, has turned brutal in their approach and are killing innocent people.
In the books, Lady Stoneheart captures Brienne of Tarth and Jaime Lannister. And the promo for GoT season 6 episode 8 has recently revealed a meeting between the two signalling Catelyn's return in the finale.
Here is the leaked synopsis of episode 10 that weighs in on the theories: "A queen comes forth. Euron reveals himself. Brienne meets a friend turned foe. King's Landing awaits justice. The Night's Watch gathers."
However, these are just theories and speculations. To know whether lady Stoneheart makes an appearance in Game Of Thrones season 6 finale, we need to wait for 26 June.