Black Friday 2014: Funny Memes and Quotes about Shopping Madness a Day After Thanksgiving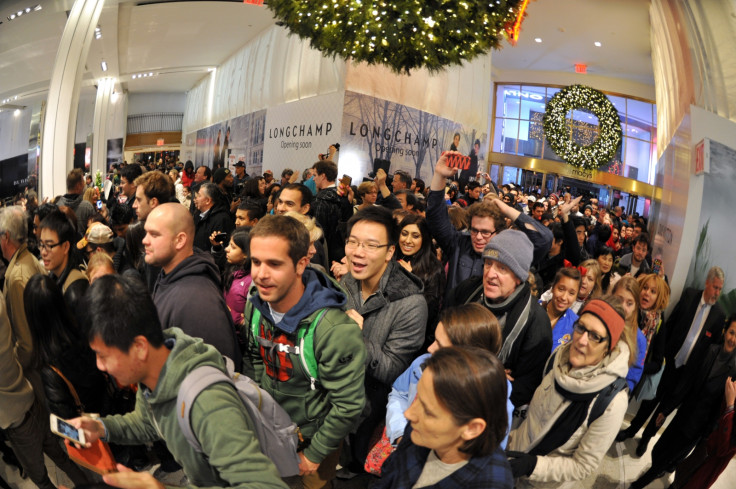 Black Friday 2014 is just around the corner and people are eagerly waiting to take part in the 24-hour shopping madness that will be unleashed on Friday, a day after Thanksgiving.
The one-day sale after Thanksgiving drives billions of dollars in business each year while costumers try to make the most of the hefty discounts on their favourite products.
The shopping frenzy has also triggered funny memes that describe customer sentiments on the biggest sale day of the year before the arrival of Christmas.
Here are some hilarious memes and quotes on Black Friday:
In the spirit of Black Friday pic.twitter.com/lFARJKZlA6

— Reddit Memes (@Reddit_Memes) November 25, 2014
I'm looking forward to watching the clips this Black Friday https://www.reddit.com/r/memes/comments/2n9ov8/im_looking_forward_to_watching_the_clips_this/ #Meme pic.twitter.com/hzm0Zb3i8M — Dan The Funny Man (@FunnyFirehose) November 24, 2014
How I Imagine The American Black Friday Goes - http://t.co/gIswKoxsEM pic.twitter.com/DYsJJO2RgA

— Laze Blog (@LazeBlog) December 1, 2013
Every day is Black Friday: http://t.co/DCvXVg500a pic.twitter.com/xliqv4ckeH — someecards (@someecards) November 24, 2014
So damn funny, he gets all the honeys! @jonchaffin is BLACK FRIDAY! https://t.co/POFzrtybVt

— Allen Rueckert (@AllenRueckert) November 25, 2014
Who gets the best deal??? (Imgur)
Black Friday shoppers storming in through the gate. (Imgur)
How I imagine black friday looks like as an European. (Imgur)
Top Quotes for Black Friday:
1. Black Friday should actually be called the The Hunger Games. People kill each other and the winner gets a $20 crock pot.
2. Go to the mall on Black Friday, they said. You will never come out alive, they said.
3. Let's cheer to the fact that I may not get trampled to death on this Black Friday!
4. Hope you enjoyed Black-and-Blue Friday at WalMart.
5. Yeah! My medical bills for the Black Friday store fights were less (than) what I saved!
6. Make sure the clothes you buy on Black Friday take into account how fat you got on Thanksgiving.
7. Happy Thanksgiving to someone I'd have no problem stomping to death on Black Friday.
© Copyright IBTimes 2023. All rights reserved.