A mentally ill man who stabbed to death a lecturer who was delivering postcards announcing the birth of his daughter has been given an indefinite hospital order. Femi Nandap, 23, who believed he was the "black messiah", pleaded guilty to manslaughter by diminished responsibility after killing Dr Jeroen Ensink, 41, as he left his flat in Islington, north London on 29 December 2015.
Just six days earlier, Nandap, from Woolwich, south-east London, walked free from court after charges of possession of a knife and assaulting a police officer against him were dropped due to insufficient evidence.
In a victim statement delivered to the court, Ensink's widow, Nadia, 37, questioned why a man who was suffering from psychotic delusions was not detained after allegedly waving a 30-inch knife and attempting to assault an arresting officer in Primrose Gardens, north- west London in May 2015.
Mrs Ensink called for an inquiry into how Nandap was granted bail after being charged with assaulting an officer and possession of knives.
She told the Old Bailey: "This is a terrible tragedy for me and for Jeroen's daughter, and family and friends but it is not a one-off; mental health homicides keep happening again and again.
"If such tragedies keep occurring, why has there not been concerted action to address this?
"If a person with a history of mental health problems is found wandering about with a knife, and attacks a police officer, then that person must be referred to a secure unit for proper assessment and treatment and not given bail so easily.
"This represents a failure of the health and judicial system that should protect the public and care for those with severe mental illness.
"An inquiry should look into how Nandap was granted bail after being charged with assaulting an officer and wielding knives in public and why he was free on the day of the killing."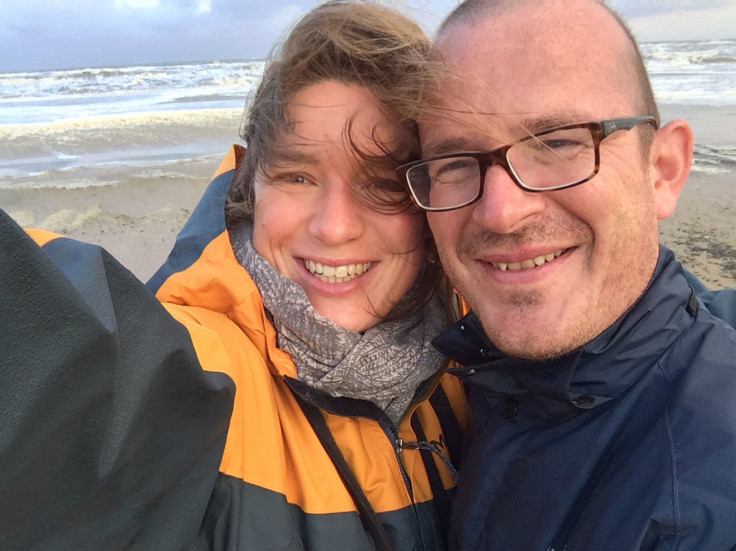 The Crown Prosecution Service (CPS) previously said that even if the earlier charges against Nandap had been upheld, he would still have been released on bail.
Following his arrest over killing Ensink, which occurred while the lecturer was delivering cards announcing his daughter Fleur had been born just 10 days earlier, Nadap told officers he was the "black Messiah" and voices had told him to kill a man as a sacrifice.
Nandap will now be treated at the high-security Broodmoor psychiatric hospital indefinitely after Judge Nicholas Hilliard QC ruled he presents a "grave risk" to the public. He added: "I express the hope that those in a position to do so will investigate all aspects of this case and the appropriate lessons will be learned."
Ensink, originally from the Netherlands, worked at the London School of Hygiene and Tropical Medicine and was dedicating to improving access to water and sanitation in developing countries.
A CPS spokesperson said: "This was a tragic case and our heartfelt sympathies are with Mrs Ensink-Teich, along with Mr Ensink's other family and friends, at this very difficult time...
"The case against Timchang (Femi) Nandap was discontinued on 23 December following a review that determined there was insufficient evidence to provide a realistic prospect of conviction. Even if the case had proceeded, the bail conditions he was subject to until his trial would not have prevented him being at the location of the attack on Mr Ensink on 29 December.
"In reviewing our handling of cases we always ensure that any lessons which may be learned, are learned, and we have endeavoured to keep Mr Ensink's family informed throughout."