It's the menacing dystopian drama that gripped the nation with its sinister exploration of the troubling world of technology, and now the wheels are in motion for the new season of Charlie Brooker's Black Mirror.
Makers of the sci-fi series – which was recently snapped up by Netflix – announced that filming had begun on the third season in January, and will return this year. Brooker has set his sights on bigger names for the upcoming 12 episodes which will feature on the streaming giant and has allegedly scripted the whole season.
Jurassic World's Bryce Dallas Howard and Star Trek Into Darkness's Alice Eve are some of the big names that will star. They will be directed by esteemed director Joe Wright, reports Deadline; a significantly edgier change in direction from his last two projects: Pan and Anna Karenina. There is no news on whether all 12 episodes will be posted on a single date or if they will be released on a weekly basis, although it is the largest single order the show has ever received and will premiere internationally in all Netflix territories outside the UK and Ireland.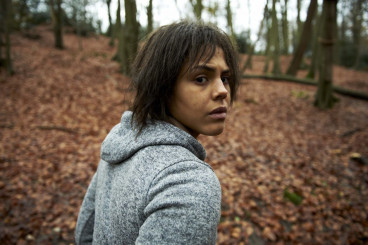 Black Mirror was first aired on Channel 4 until Brooker and his production company House of Tomorrow landed a deal with Netflix in September 2015 to create a new series. Channel 4 later revealed that it still has "first-look rights to new episodes in the UK", according to Digital Spy, so the new season will air on Channel 4 before it is available on Netflix UK but will be exclusive to Netflix in the US.
Commenting on the recent change, Brooker enthused: "It's all very exciting – a whole new bunch of Black Mirror episodes on the most fitting platform imaginable."
"Netflix connects us with a global audience so that we can create bigger, stranger, more international and diverse stories than before, while maintaining that Black Mirror feel," he added.
No plot or character details on the new series have been released, so we couldn't tell you what kind of roles Howard or Eve could be playing or what will happen to them. We're guessing it won't be pretty from judging the past two seasons.
Black Mirror first made an impact back in late 2011 where Brooker brought viewers the mind-boggling tale of a prime minister forced to have sex with a pig – a disturbing image that wasn't easy to forget, and proved somewhat prescient... So we can only look forward to what he's got up his sleeve this time.