It's no secret to fans that Marvel Studios like to connect all of their pictures on the big screen and it sounds as if their future movies introducing brand new characters won't turn out to be exceptions to the rule.
Speaking to movie magazine Empire for their "massive" 2016 preview issue, Marvel president Kevin Feige opened up about where the upcoming Black Panther solo film will stand in the studio's ever-growing cinematic universe and how it will link directly to the eagerly-anticipated Avengers: Infinity War.
"It's a big geo-political action adventure that focuses on the family and royal struggle of T'Challa (aka Black Panther) in Wakanda, and what it means to be a king," the veteran told the publication. "T'Challa's story is very important to us as it links to the next Avengers films, which is why we brought it forward."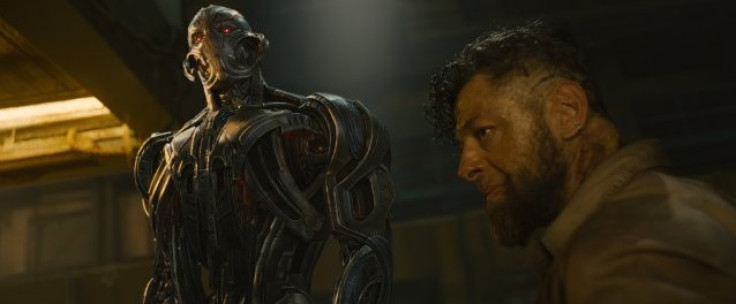 It has already been heavily rumoured that Andy Serkis will star in Black Panther as villain Ulysses Klaue, a character who was introduced to the MCU in this year's Avengers instalment, Age Of Ultron, so his potential involvement already draws up a connection between storylines featuring Avengers and Black Panther's standalone film.
Within the comic-book origins of both fictional figures, Black Panther and Klaue are known to be enemies, with the latter often in conflict with Fantastic Four, the Avengers and more specifically Black Panther and jungle-dwelling hero Ka-Zar.
In Age Of Ultron, Klaue sells his stockpile of powerful substance vibranium to AI Ultron so that he can build himself a new body. Within the Marvel comics, vibranium is native to T'Challa's homeland Wakanda (a fictional country in Africa).
Looking forward to Infinity War, next to nothing is known about the plot, except for the fact that it will very likely feature Thanos (Josh Brolin) as he finally gains control of the Infinity Stones after searching for them since Avengers Assemble. However, as we've seen many times within the MCU instalments, each movie only loosely adapts the comic book arcs on which they're based, electing to do their own thing, so its difficult to predict his involvement within them.
The character of Black Panther will debut in upcoming movie Captain America: Civil War when it is released in the UK on 29 April 2016 (and in the US on 6 May). The self-titled standalone movie for the superhero is scheduled to reach cinemas February 2018 despite not even having a director attached officially yet. Meanwhile, Infinity War will be released in two parts, with the first landing on May 2018, and the second being released in May 2019.
For more entertainment news follow A-List on Twitter @Alistinsider