David Fincher and Charlize Theron are teaming up for an upcoming Netflix show called Mindhunter, according to Variety. The drama series will be set on the 1996 book Mind Hunter: Inside the FBI's Elite Serial Crime Unit, written by former agent John Douglas and Mark Olshaker. It details Douglas' career, of which he spent many years pursuing some of the most notorious serial killers and rapists and developing profiling techniques to catch them.
It goes behind the scenes of some of his most high-profile cases, including his hunts for the man who hunted prostitutes for sport in Atlanta and Seattle's Green River killer, which almost cost him his life. It also remembers in-depth interviews he held with infamous murderers Charles Manson, Ted Bundy and Ed Gein, who dressed himself in his victims' peeled skin.
Douglas went on to act as models for many film and television characters off the back of his exceptional working life. The characters included Jack Crawford in The Silence Of The Lambs, Will Graham from NBC's Hannibal and Jason Gideon in Criminal Minds.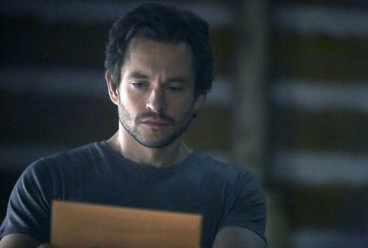 Both Fincher and Theron will executive produce the series, with the latter doing so through her Denver and Delilah banner. Playwright and screenwriter Brit Joe Penhall (Sunny Afternoon) will write the script whilst Fincher is expected to direct, having excelled in the past in depicting the subject of serial killers and the race to capture them in two of his movies, Se7en and Zodiac.

The project has supposedly been in the pipeline for a while now. Six years ago, it began its development at HBO with Fincher and Theron producing and Fox 21, which had optioned the book as the studio. Back then, Scott Buck, known best for his work on popular serial killer show Dexter, was on board to write the script. However it is believed now that he won't be involved when the long-gestating work finally comes into fruition, given that he's just signed on to be the showrunner for another upcoming Netflix series, Marvel's Iron Fist.
Fincher previously worked under the streaming platform's umbrella before when he directed the pilot episode of hit series House Of Cards, starring Kevin Spacey and Robin Wright. He more recently worked on two series for HBO, Video Synchronicity and Utopia, which were ordered to production but subsequently put on hold.
For more entertainment news follow A-List on Twitter @Alistinsider