BlackBerry has branded reports of its BlackBerry 10 platform being rejected by the UK government as "false and misleading."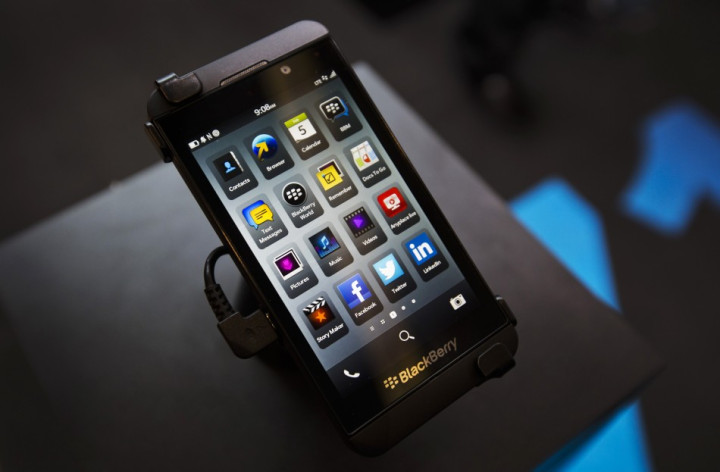 The statement from BlackBerry comes on the back of a report first published by the Guardian on 19 March claiming that the government's Communications-Electronics Security Group (CESG) has rejected BlackBerry 10, for use at the "Restricted" level.
"Media reports alleging that BlackBerry 10 has been 'rejected' for UK government use are both false and misleading," the Canadian company told IBTimes UK.
"BlackBerry has a long-established relationship with CESG and we remain the only mobile solution approved for use at 'Restricted' when configured in accordance with CESG guidelines. This level of approval only comes following a process which is rigorous and absolutely necessary given the highly confidential nature of the communications being transmitted."
The previous BlackBerry operating system, version 7.1, was cleared for use by government employees up to "Restricted" - three levels below "Top Secret" - in November 2012, and remains the only operating system to have been given this level of clearance.
There are six levels of government clearance ranging from unrestricted (Impact Level 0) to top secret (Impact Level 6); BlackBerry 7.1 devices are granted access to IL3 data.
BlackBerry continued: "The current re-structuring of this approval process, due to the Government Protective Marking Scheme review and the new CESG Commercial Product Assurance scheme has an impact on the timeline for BlackBerry 10 to receive a similar level of approval. We are continuing to work closely with CESG on the approval of BlackBerry 10 and we're confident that BlackBerry 10 will only strengthen our position as the mobile solution of choice for the UK government."
In November 2012 BlackBerry 10 was granted FIPS 140-2 security clearance by the US. The phone maker's vice president of security product management, Michael K. Brown, said at the time: "No other mobile solution has achieved the level of security accreditation that the BlackBerry solution has."
GCHQ, the Government Communications Headquarters said in a statement sent to IBTimes UK: "We are in ongoing discussions with BlackBerry about the use of BlackBerry 10 in Government. We have not yet performed a security evaluation of that platform, but we expect to be issuing Platform Guidance in the summer, this will cover a number of platforms including BlackBerry 10 (and using Balance).
"We have a strong security partnership with BlackBerry and this gives us confidence that BlackBerry 10 is likely to represent a viable solution for UK Government"
The BlackBerry Z10 goes on sale in the US on 22 March.