Blackburn: Britain's 'youngest ever terrorist suspect' implicated in Australia Anzac Day attack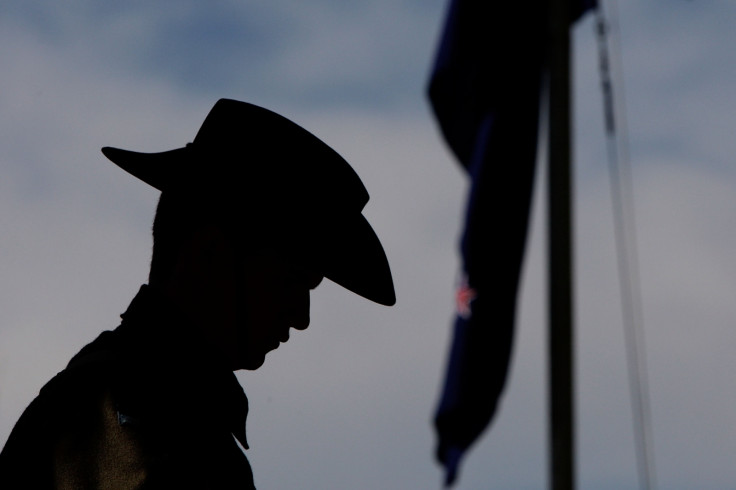 A 14-year-old Blackburn boy arrested in connection with an alleged terror plot in Australia is believed to be the UK's youngest ever terrorist suspect.
The teenager has been arrested on suspicion of with planning a terrorist attack on the 100<sup>th Anzac Day ceremony in Australia.
The arrests comes after police in Melbourne arrested five people on suspicion of plotting an attack on the day Australia traditional honours those who died at Gallipoli fighting against the Ottoman Empire during WW1.
The Blackburn boy was originally questioned on 2 April after counter-terrorism police executed a search of an address following the examination of a number of electronic devices.
The 14-year-old was arrested further on 18 April on suspicion of being concerned in the commission, preparation or instigation of acts of terrorism and remains in police custody for questioning.
The boy is believed to be the youngest ever terrorist suspect since Hammaad Munshi, who was just 16 when he was arrested in 2006 for plotting to murder non-Muslims. He was sentenced to two years in jail in 2008.
Information was subsequently passed to Australian Authorities, with Victoria Police and the Australian Federal Police saying they can "can confirm a link" between the 14-year-old's arrest and those held in Melbourne.
Sevdet Besim, 18, from the suburb of Hallam, appeared in court charged with preparing for or planning a terrorist act. He was remanded in custody and is due to appear before back in court next week. A second suspect, 18-year-old Narre Warren, has also been charged with weapons offences.
A third man remains in preventive detention following his arrest, with the remaining two released without charge.
Police said they believe the plot was "inspired" by the Islamic State (IS) and involved using "edged weapons" against officers.
Greater Manchester Police assured there is no immediate threat to residents of Lancashire or the rest of the UK.
Det chief supt Tony Mole, from the North West Counter Terrorism Unit, said: "We have uncovered communication between an individual in the North West and a man in Australia to what we believe is a credible terrorist threat.
"As soon as this information came to light we acted quickly with the relevant authorities here and abroad and this has resulted with officers from the NWCTU arresting a teenager.
"The nature of the communication is currently under full assessment and subject to investigation.
"We are continuing to work closely with the police in Australia and Lancashire and I want to reassure the public that we have not uncovered an imminent attack in the UK and there is no immediate threat towards the communities of Lancashire, the North West and the UK.
"It is important to remind communities and families to bring to our attention anyone they perceive may be vulnerable or in danger of escalating towards terrorism. We have the ability to engage and support individuals where necessary."
Australians and New Zealanders traditionally mark Anzac Day in the UK on 25 April, including, services in central London. Police said they are "reviewing security plans" following the latest arrest.
Metropolitan Police dept asst Comms Neil Basu said: "We already have protective security plans in place for major Anzac events in the UK but as a sensible precaution all forces have been asked to review security arrangements at related events to ensure they are safe and secure for the public and officers.
"While there is no information to suggest a specific threat to related events in the UK - and the current UK threat level remains unchanged - the public should remain vigilant."
© Copyright IBTimes 2023. All rights reserved.