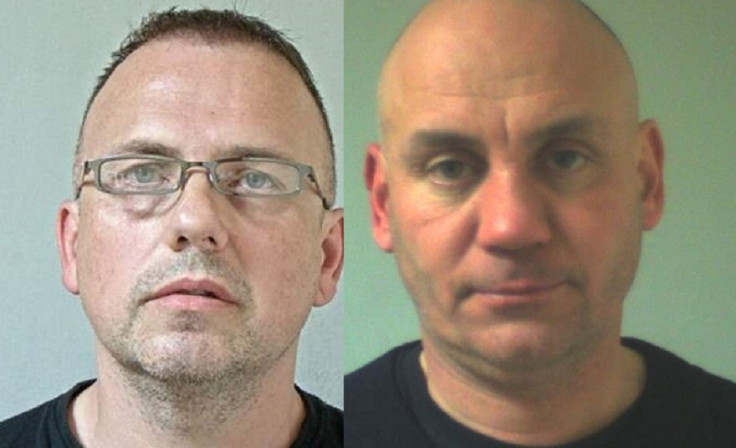 Two men have been sentenced to more than 25 for raping a woman in Blackpool.
Steve Williams, 49, of The Combs, Dewsbury, and William Kelly, 46, of Beechfield Avenue, Blackpool, were jailed at Preston Crown Court after being convicted of rape and sexual assault.
The court heard how the pair were arrested after the 25-year-old victim came forward to police to say she had been attacked last April. The woman had been at a bar in the Blackpool area on 29 April when she was raped and sexually assaulted by Kelly.
Following CCTV enquiries, detectives discovered Williams had also been present during the assault.
The pair then took the woman to a bed and breakfast hotel in the South Shore area where Williams also raped and sexually assaulted the victim.
Following their arrest and subsequent charge, Kelly pleaded guilty to four counts of rape and sexual assault, but Williams denied the offences and his case went to trial.
In May, Williams was found guilty of three counts of rape and two of sexual assault.
Kelly has now been sentenced to a total of 12 years in prison, with Williams handed a 14-year sentence.
Det Sgt Steve Harry, of Blackpool CID, said: "This was a truly horrific sex attack where a young woman was targeted by Williams and Kelly before being subjected to an appalling ordeal.
"The imprisonment of Williams and Kelly, for the shocking offences they committed, may offer some sense of justice to the victim of their crimes and clearly offers protection to the wider community.
"It is clear however, that their actions will have a long-lasting effect on her. She continues to be supported by specially trained officers and we must praise her for the strength she has shown which has ensured these predatory individuals have been jailed.
"The investigating officer, Det Con Kirsty Taylor, has also worked tirelessly to secure these convictions and great credit goes to her for this result.
"We welcome the sentences and hope they serve as a warning to others."