Blackroom: Doom creators John Romero and Adrian Carmack launch Kickstarter for new FPS
John Romero and Adrian Carmack, two of the founding members of id Software, have taken to Kickstarter to seek crowd-funding for all-new FPS project named Blackroom, a retro-styled shooter for PC and Mac "set in a holographic simulation gone rogue".
Working under the guise of Night Work Games, the Kickstarter campaign is asking for $700,000 (£480,000) to fund the single-player and arena-based multiplayer title and is aiming for a Winter 2018 release.
The campaign's page describes Blackroom as "a return to fast, violent and masterful play" of classic PC first-person shooters, with promised features such as circle-strafing and rocket-jumping both recalling Romero and Carmack's previous work at id Software.
It also states that the sci-fi shooter will have no additional DLC or subscriptions, be supported with dedicated servers and be fully moddable, with players able to create their own PvP maps to compliment the initial 'Romero-designed' batch of six preset arenas.
The minimum backer tier for a digital download copy asks for a pledge of $29 (£20) and will be available for download in a DRM-free format or redeemable on Steam.
The Blackroom synopsis reads:
An expansive list of backer-tiers and social media-led 'achievements' accompany the campaign which, if successful, could see Carmack and Romero working together on incredibly familiar ground.
The former id employees held key roles in the teams that developed ground-breaking first-person shooters Doom and Quake in the 1990s, leaving their latest possible collaboration with some dauntingly large boots to fill.
Blackroom is John Romero's first FPS project since 2000's Daikatana – a PC game made infamous by its abrasive publicity campaign, which included posters stating that "John Romero's about to make you his b****." To this day, Daikatana is widely regarded as one of the worst games ever to be officially released.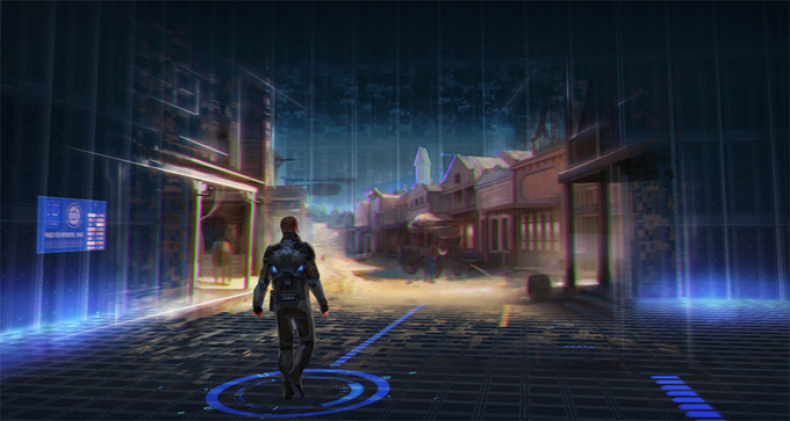 In spite of this, the project will bear the weight of heavy expectation from fans considering the legacy both gentlemen have cemented while working on first-person shooter PC games. Romero in particular is credited as the director of 1996's Quake and having co-designed two of the most influential and iconic shooters in gaming history; 1993's Doom and 1992's Wolfenstein 3D.
Carmack, meanwhile, provided the gore-filled artistic design for those same games after co-founding the company with Romero, Tom Hall and John Carmack – the latter of no relation and of recent Oculus VR fame.
The Night Work Games website specifies that the Ireland-based studio "is the dark and violent subsidiary of Romero Games Ltd," a company co-founded by Bafta-member Romero and his wife, and fellow game designer, Brenda.
The project was previously teased in a short video clip titled The Return, which saw Romero and Carmack playfully re-enacting the closing scene of Star Wars: The Force Awakens with a mouse and keyboard instead of a lightsaber.
For all the latest video game news follow us on Twitter @IBTGamesUK.