Mirror's Edge Catalyst release date delayed until June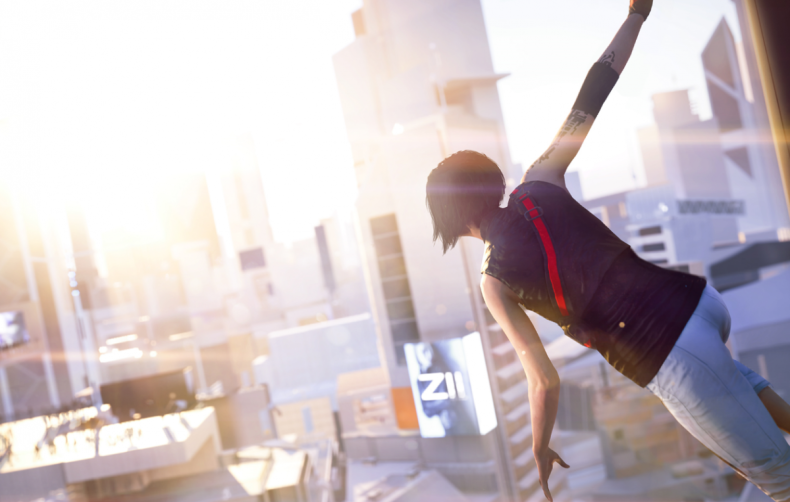 The near eight-year wait to return to the first-person free-running action world of Mirror's Edge has been extended a little bit after developer DICE announced that Mirror's Edge: Catalyst has been pushed back by an additional two weeks from its planned 24 May release date in order to "perfect the game".
Citing the need to assess player feedback from the closed beta – starting today (22 April) until 26 April – and the implementation of Social Play features, the part-story prequel and part-series reboot will now launch on Xbox One, PS4 and PC on 9 June in the UK, with US players jumping into the open-world action-adventure game two days earlier on 7 June.
Erik Odeldahl, the game's Design Director, revealed news of the delay in a message on the official Mirror's Edge: Catalyst website, stating: "As you know, we're about to open the gates to the city of Glass for participants of the Closed Beta. One of the key features of the Beta and the full game is Social Play."
"To support the Social Play features, we are using a brand new online technology. We also want to make sure we have the opportunity and time to address player feedback from the Closed Beta. That is why we will give ourselves a bit more time to perfect the game. We're confident that these extra two weeks will make sure the game is as amazing as possible for you the players."
Developer-designed Dashes, a player-created Time Trials mode and global leaderboards are all listed by Odeldahl as being key features of Social Play, with the online aspect appearing to be geared towards adding longevity and building a competitive community of Runners in the upcoming, EA published game.
Fans eagerly anticipating agile heroine Faith's return to the Orwellian-esque City of Glass can at least take stock that this rather small set-back isn't as drastic as the previous three month delay that pushed the game back from its initial February 2016 date.
IBTimes UK recently had the chance to sit down with Odeldahl and discussed the biggest challenges the development team faced when rebooting the series, going open-world, the bold decision to remove guns and the possibility of VR making its way into the Mirror's Edge franchise in the future.
For all the latest video game news follow us on Twitter @IBTGamesUK.