Blair urges compromise in N.Ireland as vote looms on EU deal
British former prime minister Tony Blair on Thursday urged pro-UK unionists in Northern Ireland to emulate their 1998 predecessors and show leadership to unlock present-day paralysis.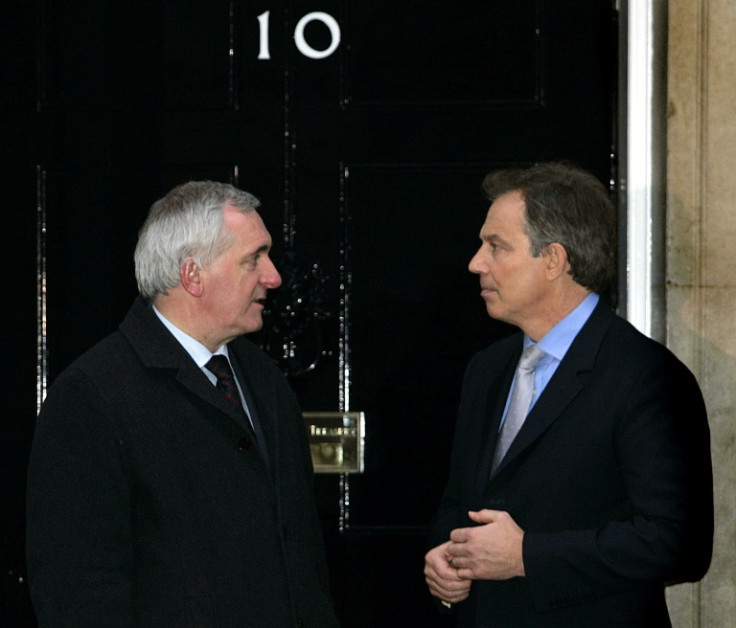 British former prime minister Tony Blair on Thursday urged pro-UK unionists in Northern Ireland to emulate their 1998 predecessors and show leadership to unlock present-day paralysis.
His intervention came as the UK government scheduled a vote for next week in parliament on a newly won deal with the EU concerning trade in the British territory.
Blair was reflecting on the upcoming 25th anniversary of the Belfast/Good Friday Agreement, which ended three decades of bloody unrest under his premiership.
In a veiled attack on Conservative former premier Boris Johnson, the former Labour leader warned against "grandstanding" in London and welcomed last month's breakthrough deal by Prime Minister Rishi Sunak with the EU.
"The difference between this peace process and many others around the world is that we had the benefit, at that time, of leaders who were prepared to lead," Blair told a House of Commons committee.
"Each of them had to say things to their own followers that were uncomfortable, that people didn't like," he said.
But today, the hardline Democratic Unionist Party (DUP) is refusing to enter a power-sharing government with the pro-Irish Sinn Fein party.
The DUP says it is still studying whether Sunak's EU deal, dubbed the Windsor Framework, meets its tests to resume government in Belfast.
But without waiting for a DUP response, Sunak's spokesman confirmed the government would hold a Commons vote next Wednesday on a major element of the new EU arrangements.
That concerns the "Stormont Brake", under which Northern Irish lawmakers will in future be able to veto EU trade regulation applicable in the territory, under strict conditions.
"It will be for the DUP to decide how they proceed," the Downing Street spokesman told reporters.
"But obviously we've said consistently that we do want to make progress and to restore power-sharing, which is in the interest of everyone."
Blair said Brexit was always going to produce "a difficult circle to square" with regard to Northern Ireland, which under the 1998 peace deal cannot have physical border checks with EU member Ireland.
"My reason for supporting what the government, this prime minister, has done on the Windsor agreement is that I think it represents the most practical way forward that minimises all the theoretical objections."
Under the Good Friday Agreement of April 10, 1998, pro-Irish militants agreed to lay down their arms and pro-UK unionists agreed to share power in Belfast.
Brexit has strained the uneasy contract. Last month, a senior police officer was shot and seriously wounded in front of his son after coaching a youth football team.
Police suspect a dissident nationalist paramilitary group called the New IRA was to blame.
"Whatever the problems in Northern Ireland, what people should never forget, it's a world better from where it was," Blair stressed.
"If we exercise common sense and realism today, we can keep the peace intact, and ensure there is a situation where whatever difficulties and challenges that there are in Northern Ireland can be resolved by negotiation and agreement, not violence."
Sunak's deal with Brussels has cleared the way for a visit to Northern Ireland by US President Joe Biden to mark the 25th anniversary.
The White House made clear its displeasure at Johnson's uncompromising tactics over Northern Ireland with the EU before Sunak took power.
In 1998, Blair worked closely with then US president Bill Clinton to secure the peace agreement.
Blair said that if it looked like the UK government was in charge and competently handling the situation, the White House will "just get behind it".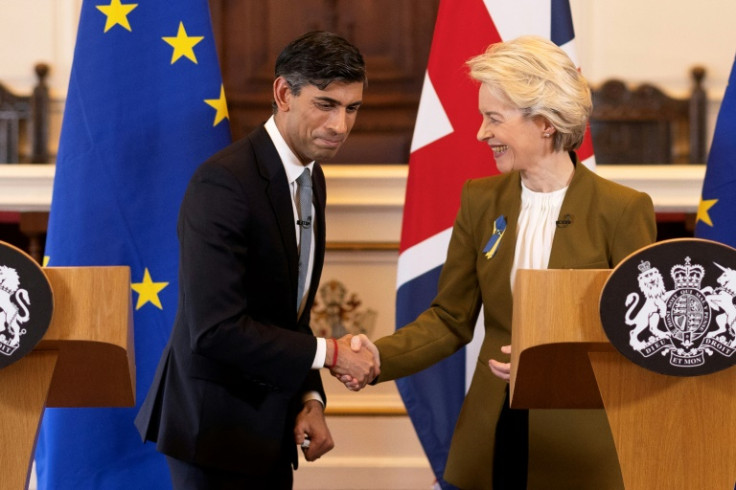 © Copyright AFP 2023. All rights reserved.