Pregnant Blake Lively is getting heat for an Instagram photo of her backside at Cannes, posted alongside a caption citing a "booty" lyric in a well-known explicit rap song.
But rapper Sir Mix-a-Lot, 52, who wrote the rap song referenced in Lively's post, Baby Got Back, defended the actress. Trouble started after Lively posted a front and broader back photo of herself on the red carpet at Cannes on Instagram, citing Sir Mix-a-Lot's lyric in describing herself as having an "LA face with an Oakland booty."
Fury ensued online, with several commenters criticising Lively for her casual, insensitive "appropriation" of black culture and its embrace of the larger "booty."
"She is using the bodies of women of color as a punchline and a commodity and I don't blame them for being offended," posted one.
However, hordes of users jumped in to defend her, with one saying: "A nice booty is a nice booty y'all, get over it, it's a lyrical quote," said lilfidget. "Blake looks STUNNING from all angles.
Another remarked: "She just quoted a song, stop giving her hate." One user, sparkelsgal, said: "People need to take a chill pill."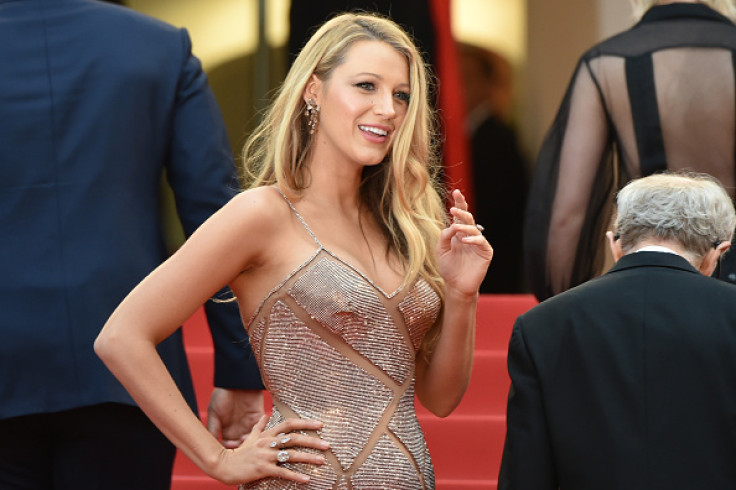 A contrite Lively noted on Instagram: "I was always the worst at senior quotes," referring to high school yearbook rituals of graduates picking phrases about themselves. But Sir Mix-a-Lot came to Lively's rescue, saying Blake's quote was a nod to concepts of African-American beauty.
"For her to look at her butt and that little waist and to say, 'LA face with an Oakland booty' doesn't that mean that the norm has changed, that the beautiful people have accepted our idea of beautiful? That's the way I took it," he shared with Pret-a-Reporter.
"I don't want to come off like, 'Oh, he's an Uncle Tom,' because I'm not. If what Blake Lively meant by that comment was, 'Oh my goodness, I've gained weight, I look horrible,' if that's what she meant — and I doubt that she did — then I'm with the critics. But no one in the world is gonna tell me that a woman that wears that dress is thinking that she's fat. No, I'm sorry, it just doesn't happen. It sounds like to me like she was giving the line props."
Mix-a-Lot claims he wrote his eponymous hit, Baby Got Back, in 1992 to celebrate curvy women at a time when magazines and TV were addicted to unrealistic beauty standards. He told the New York Daily News that his his advocating anthem applies to women of all colors and ethnicities.