An American living in Japan has discovered an amazing time capsule – an enormous cache of vintage video game arcade machines, lying virtually untouched for almost two decades.
Alex Meyers moved to Japan eight years ago from Iowa and now works in the Japanese branch of a European pharmaceutical company. Two months ago, he went with his girlfriend to visit her grandmother, a Taiwanese property investor who also lives in Japan.
The grandmother said that she owned a big building in Chiba Prefecture, Greater Tokyo, and told him that she had owned a game arcade centre in the building since the 1970s. She said she was planning to throw the machines -- dating back to the 1980s -- away soon.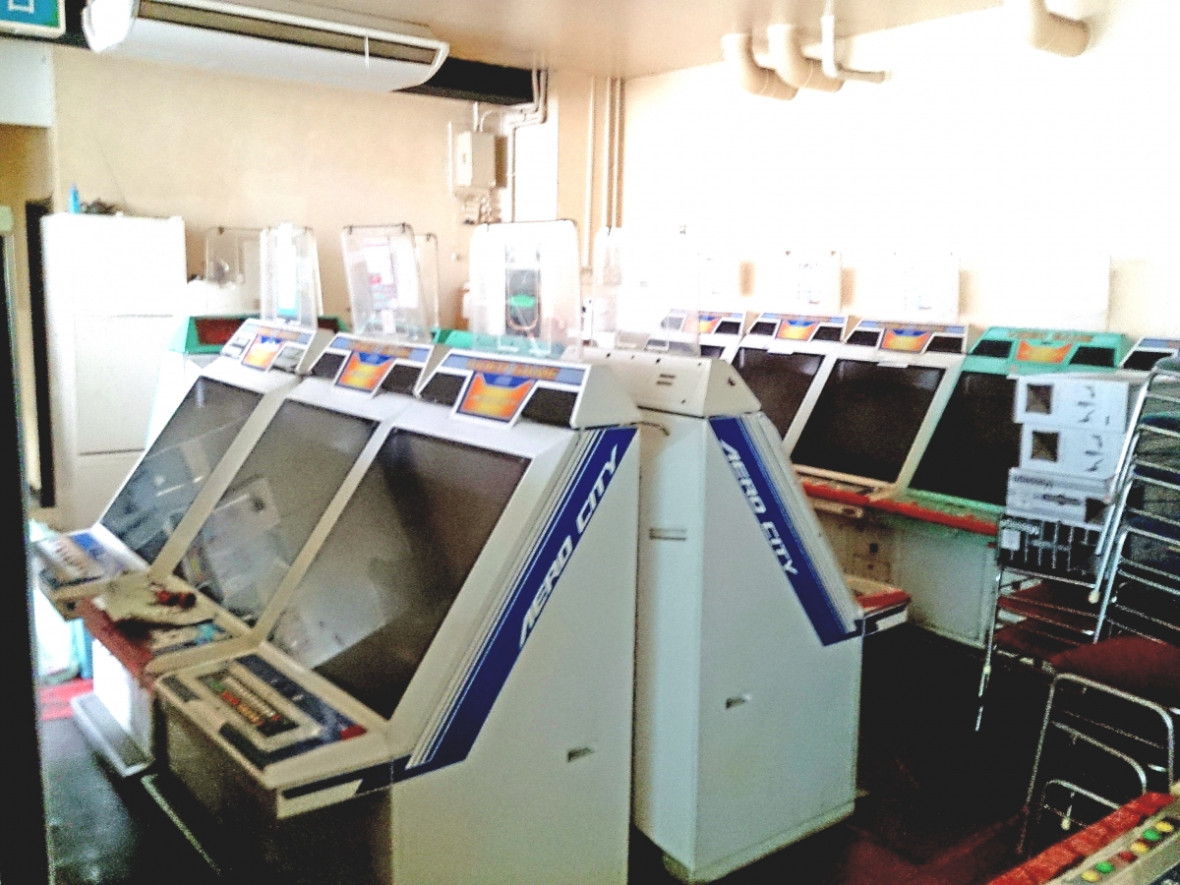 Meyers asked to see the machines and quickly realised that the old lady was sitting on a veritable goldmine of vintage game technology.
The game arcade is on two floors of the building, including games from the 1980s such as famous titles like Donkey Kong, Galaxian, Street Fighter, Puzzle Fighter, Raiden 2, a Pac Man clone called Scandal Man.
There are 62 video game machines on the first floor, including 49 SEGA Aero City arcade cabinets, six SEGA Astro City machines, six NAMCO Consolettes and one Jaleco Pony Mark II.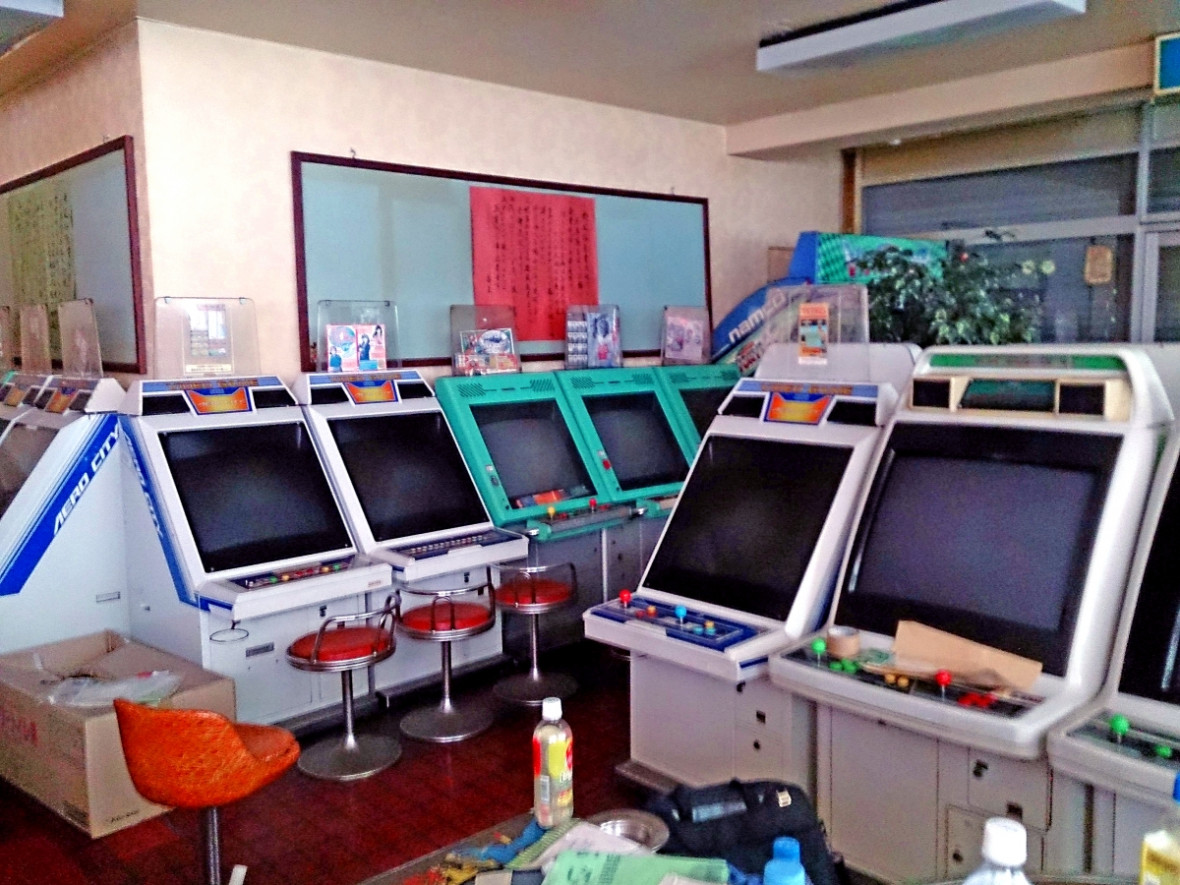 "During the mid-to-late 1980s, Chiba was the red light district. It was the bubble era when gaming became huge," Meyers tells IBTimes UK.
"I told her not to throw them away and said I'd deal with selling them, and she said, 'That's fine. If you can do that, you can keep the money. I don't really care.'"
Meyers posted photos on social bookmarking website Reddit and a forum dedicated to fans of retro game machines called Arcade Otaku.
To his amazement, his photos garnered huge interest from other fans, with over 100 people from the US, Canada, Brazil, France, Italy, Romania and the UK contacting him asking to buy machines.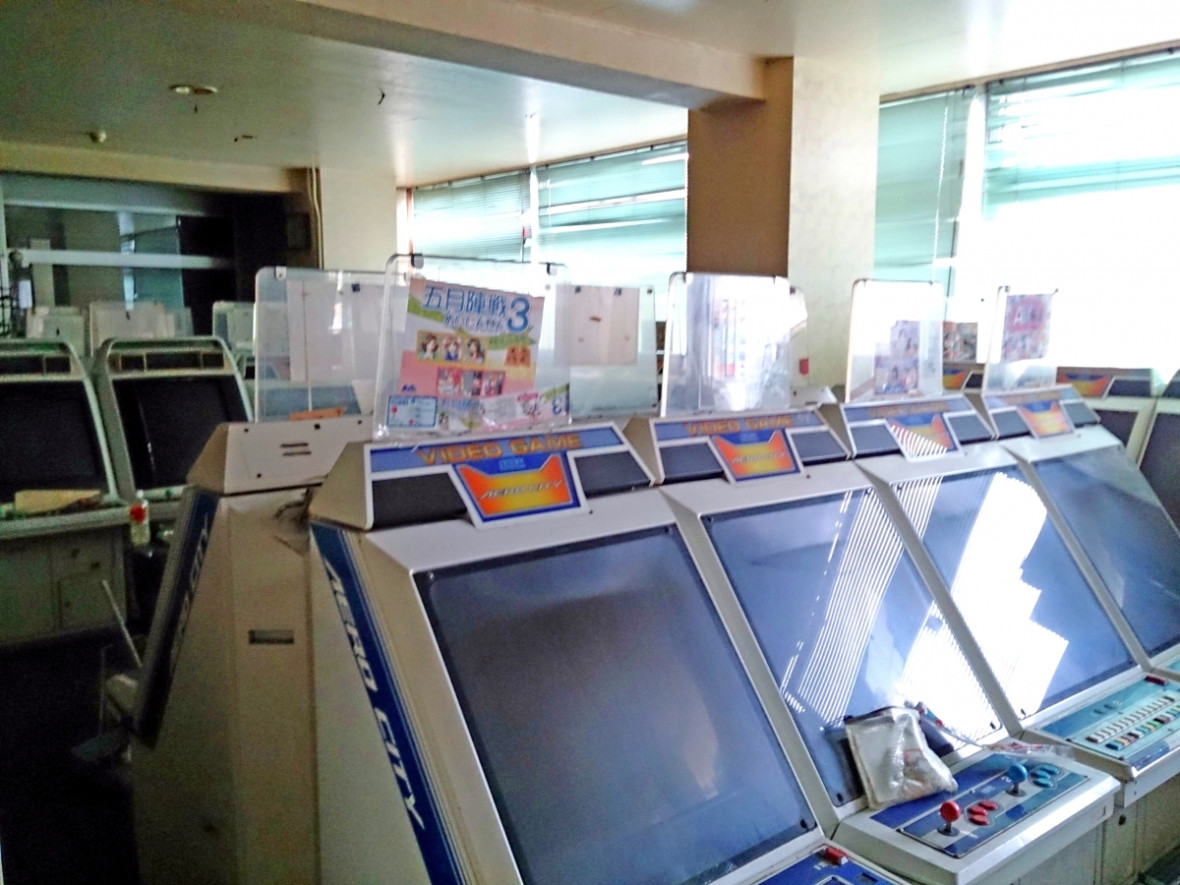 "Usually retro gaming fans get really excited just to find one or two retro arcade cabinets and they post about it on the forum, but this was the first time anyone found 100, so some people were quite jealous and many were asking me to take and post more pictures," explains Meyers.
In Japan, arcade gaming is still a popular national pastime, but elsewhere, video game arcades are closing down. In London, the NAMCO Station video arcade at the Trocadero in Piccadilly Circus (formerly Funland arcade), closed its doors for good on 25 February.
Due to the fact that there are so many arcade game machines in Japan, they are worth very little there – at most $250 (£150) for a brand new machine. However overseas, these old arcade cabinets are worth significantly more.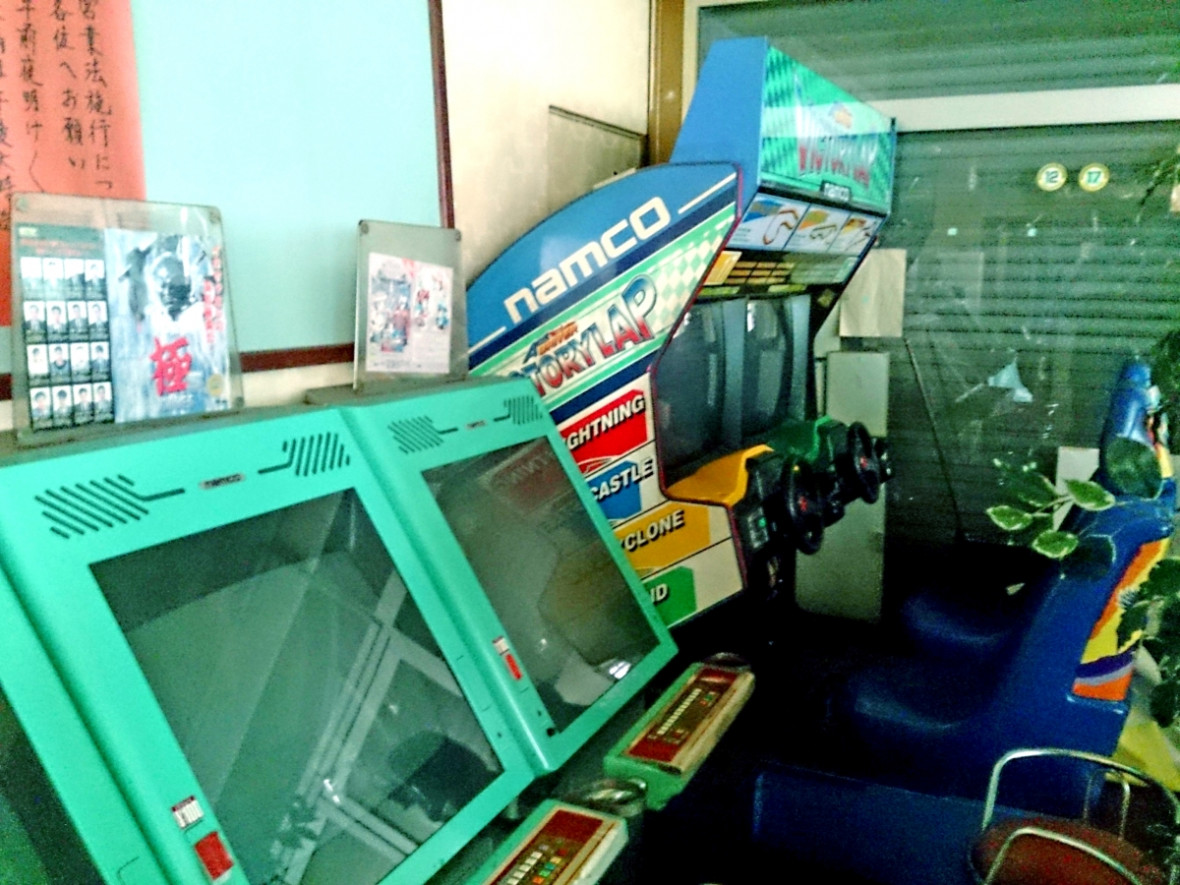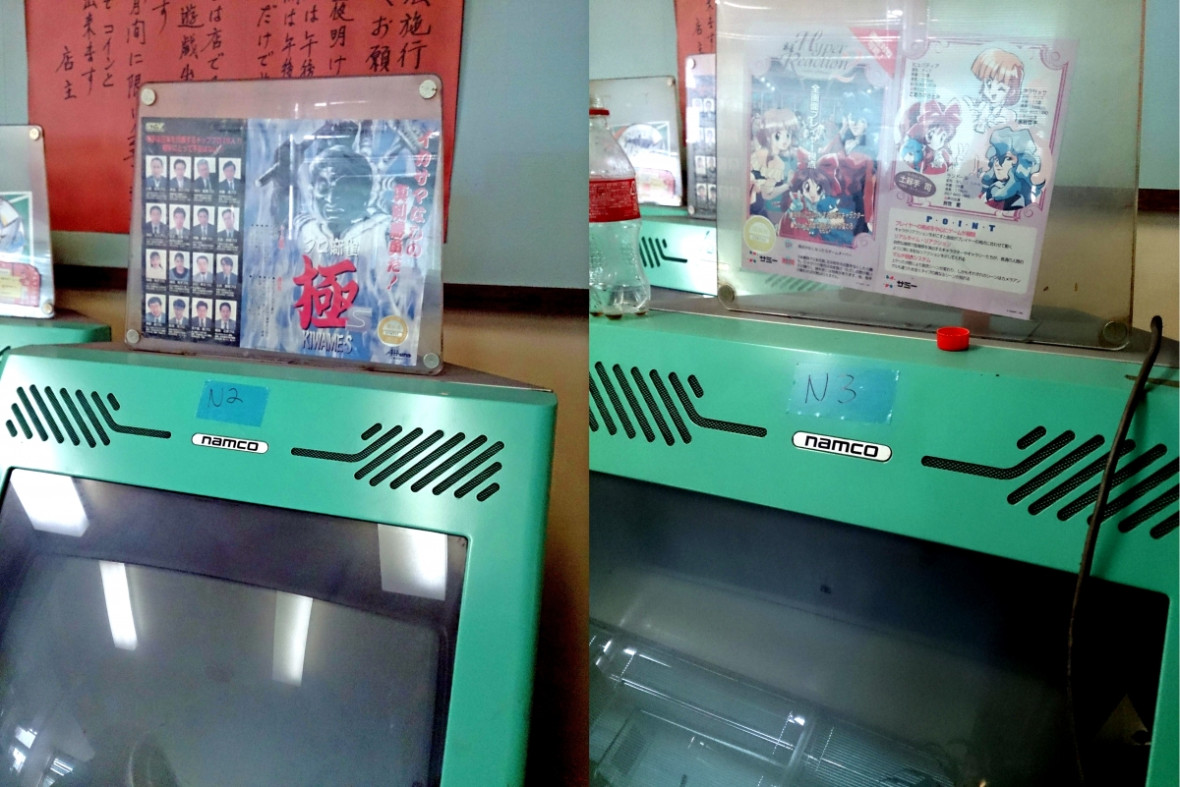 For example, SEGA Aero City arcade cabinets that come in green, rather than white, are considered to be incredibly rare, and each one can be sold outside Japan for between $600-$700, depending on their condition (see green machine in first photo).
Even rarer are NAMCO Consolettes, which can sell for between $1,500 to $3,000.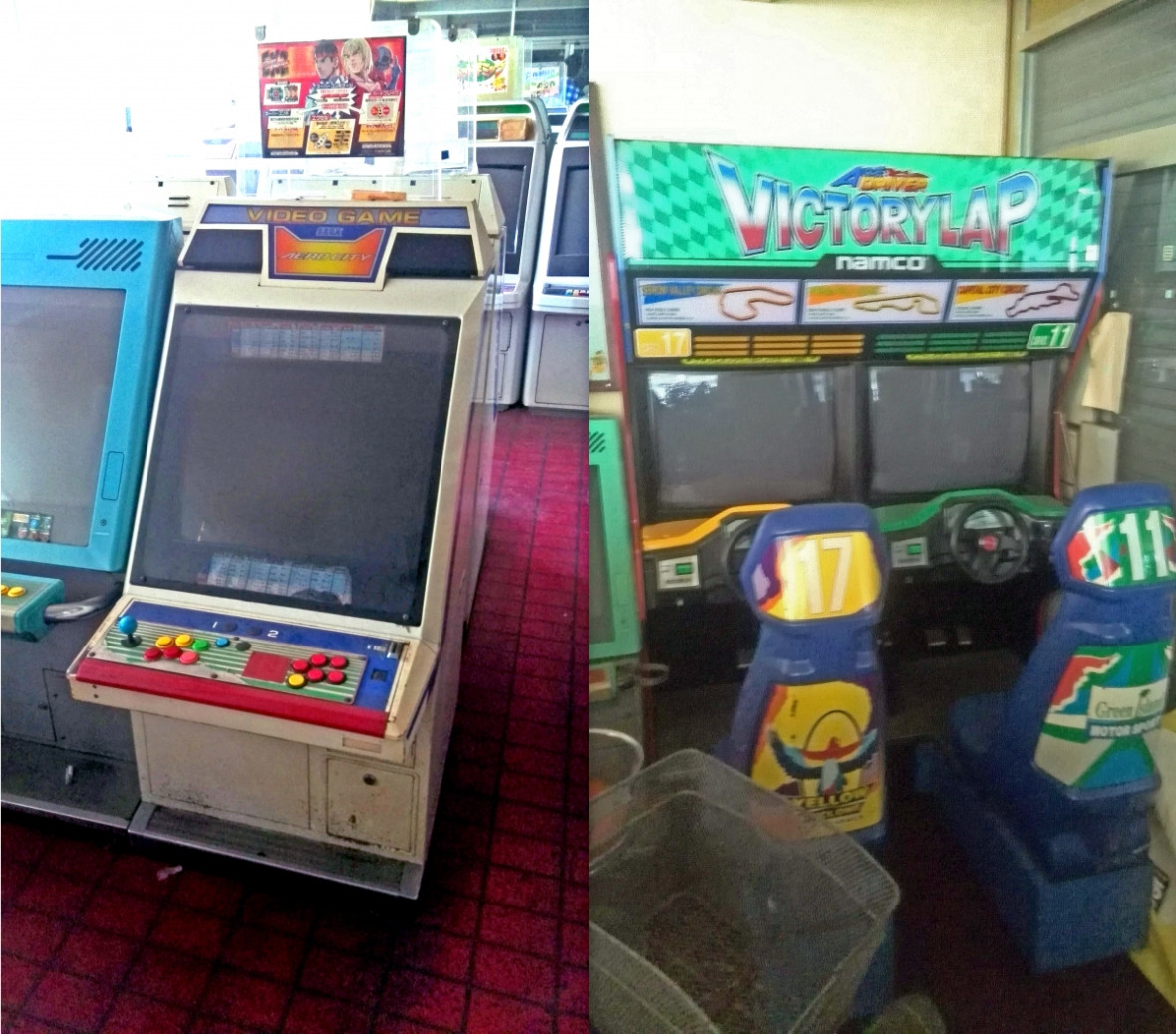 On the second floor of the video game arcade are video games from the 1990s. The machines are shaped like tables and known as "cocktail arcades", and this floor consists of games like Donkey Kong, Pac Man, Pongo and a huge number of retro porn games.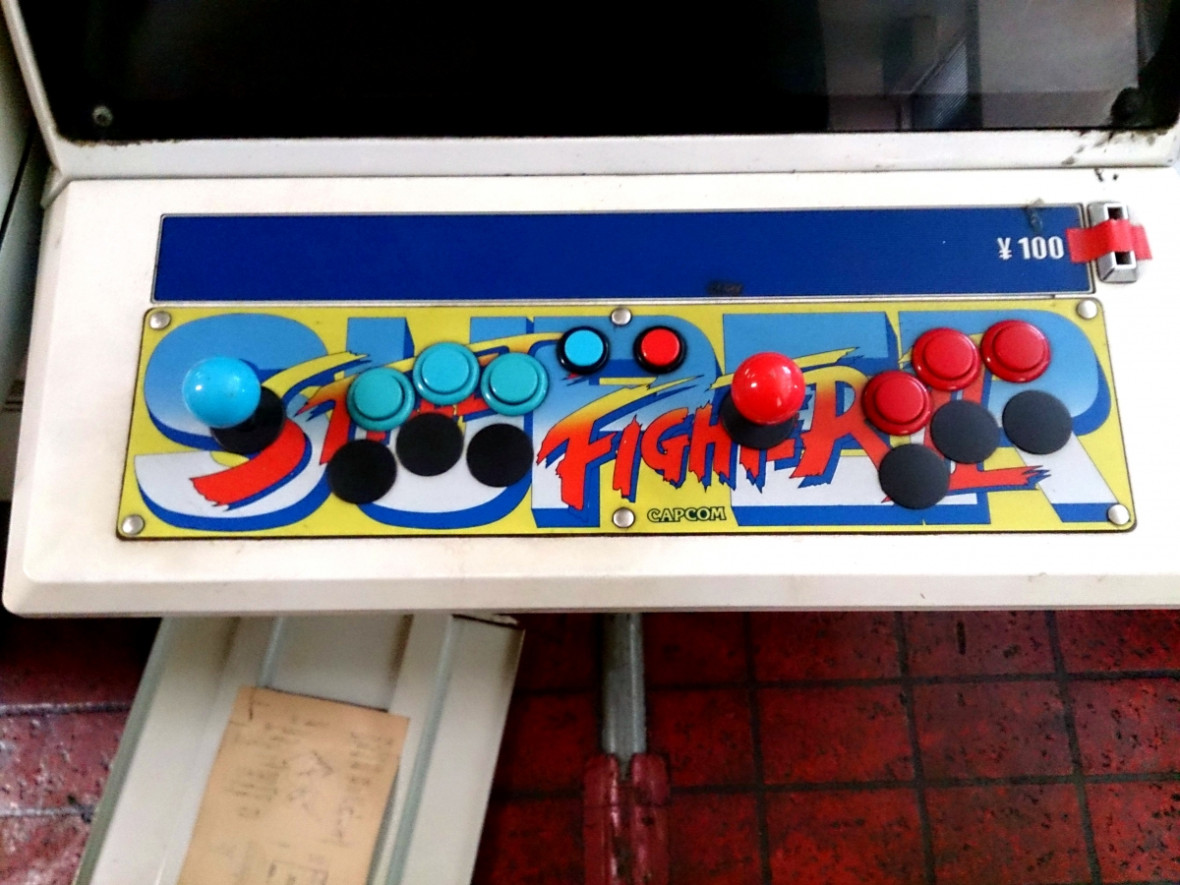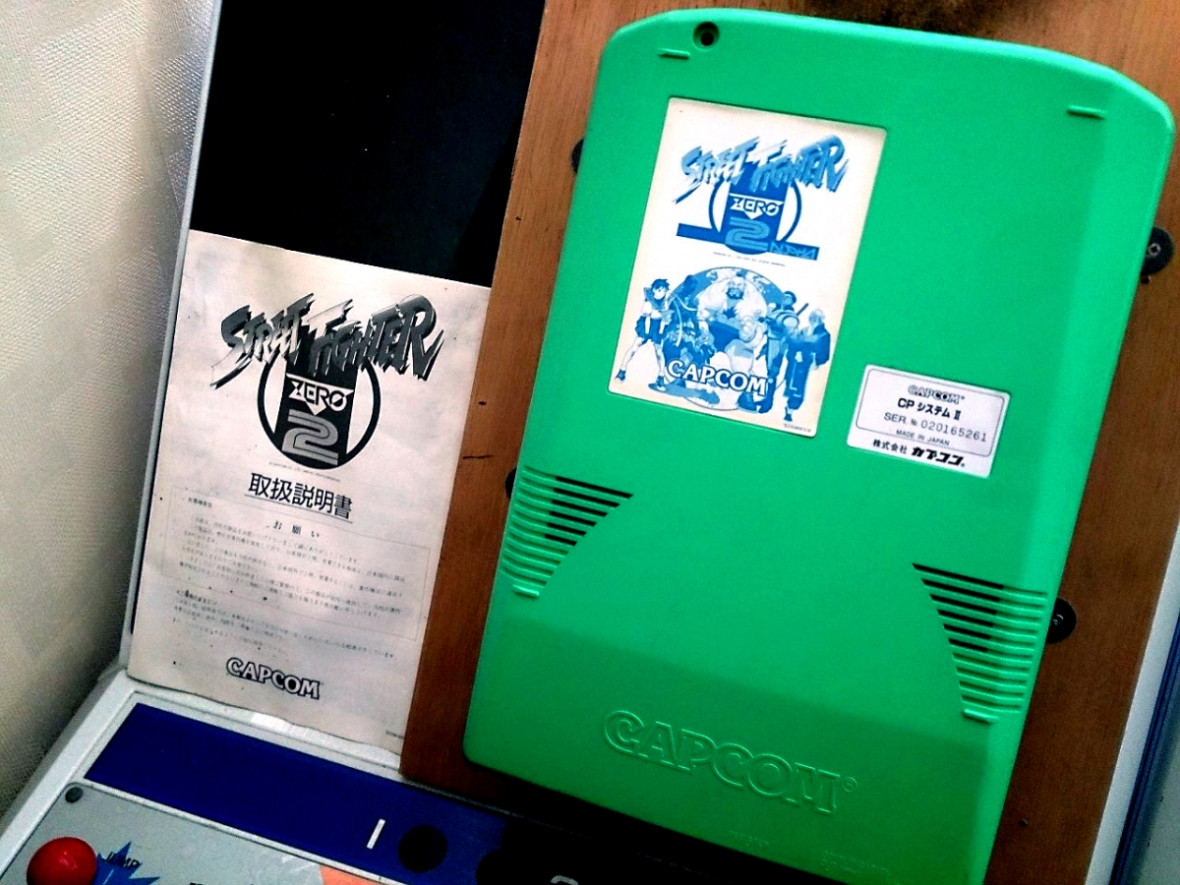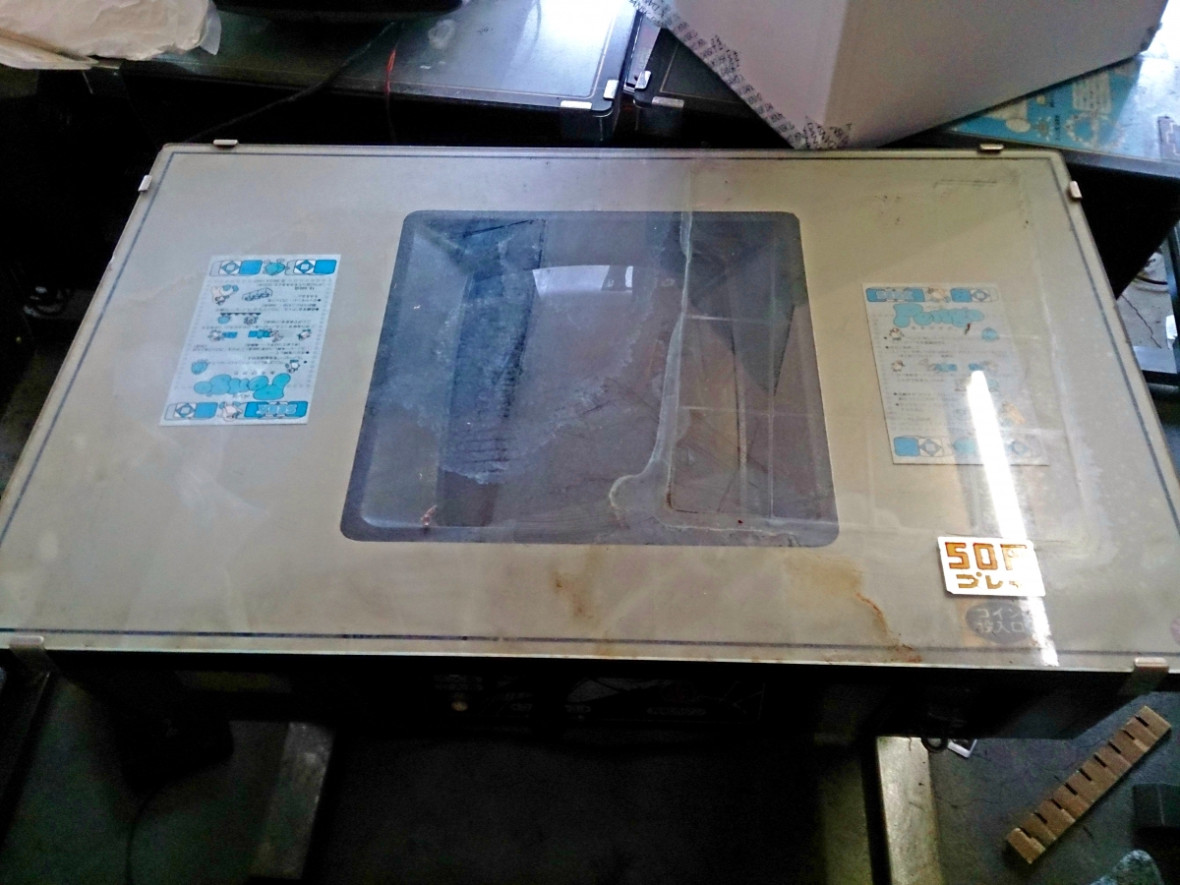 "I asked my girlfriend's grandmother: 'Why are there so many dirty games here?' and she replied, 'Well they were way more popular than the other games,'" says Meyers.
"The Street Fighter games are really popular nowadays and she used to have loads of them, but when I asked her where they went, she says she threw them away in favour of the porn games."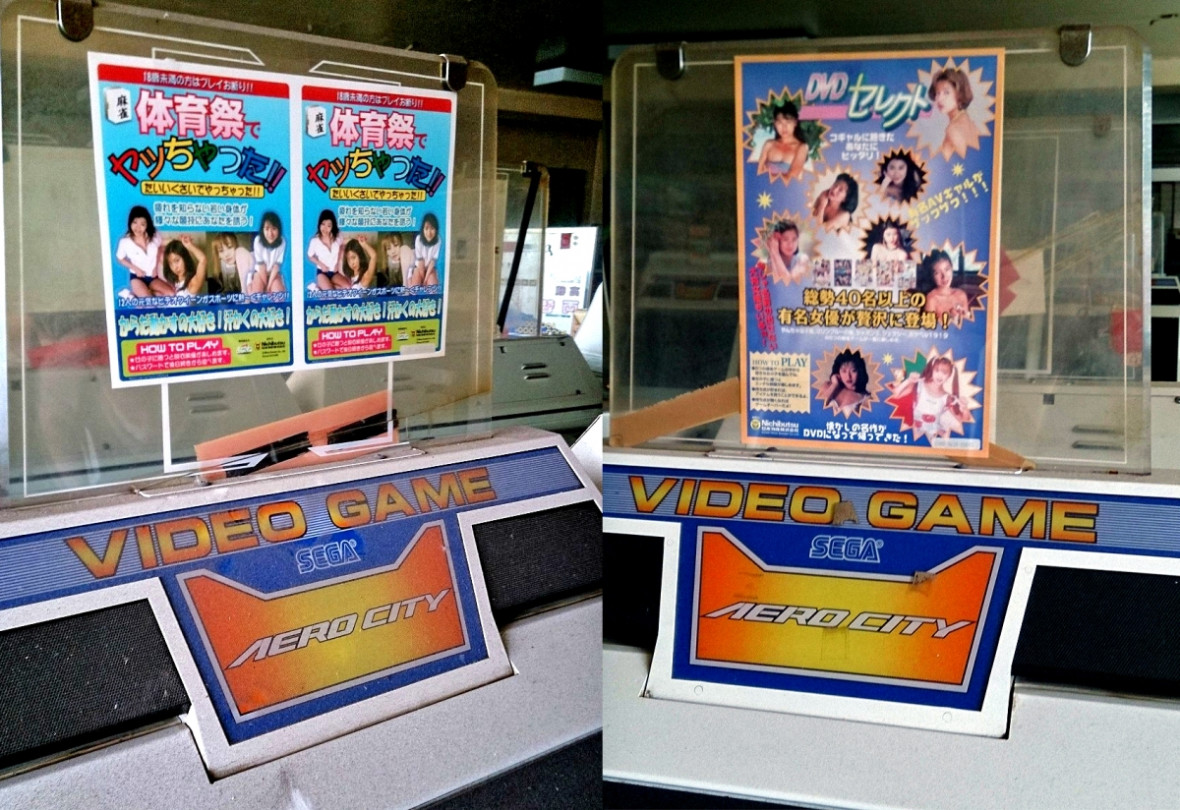 The second floor also holds several slot machines, which are most definitely illegal, since gambling is banned in Japan.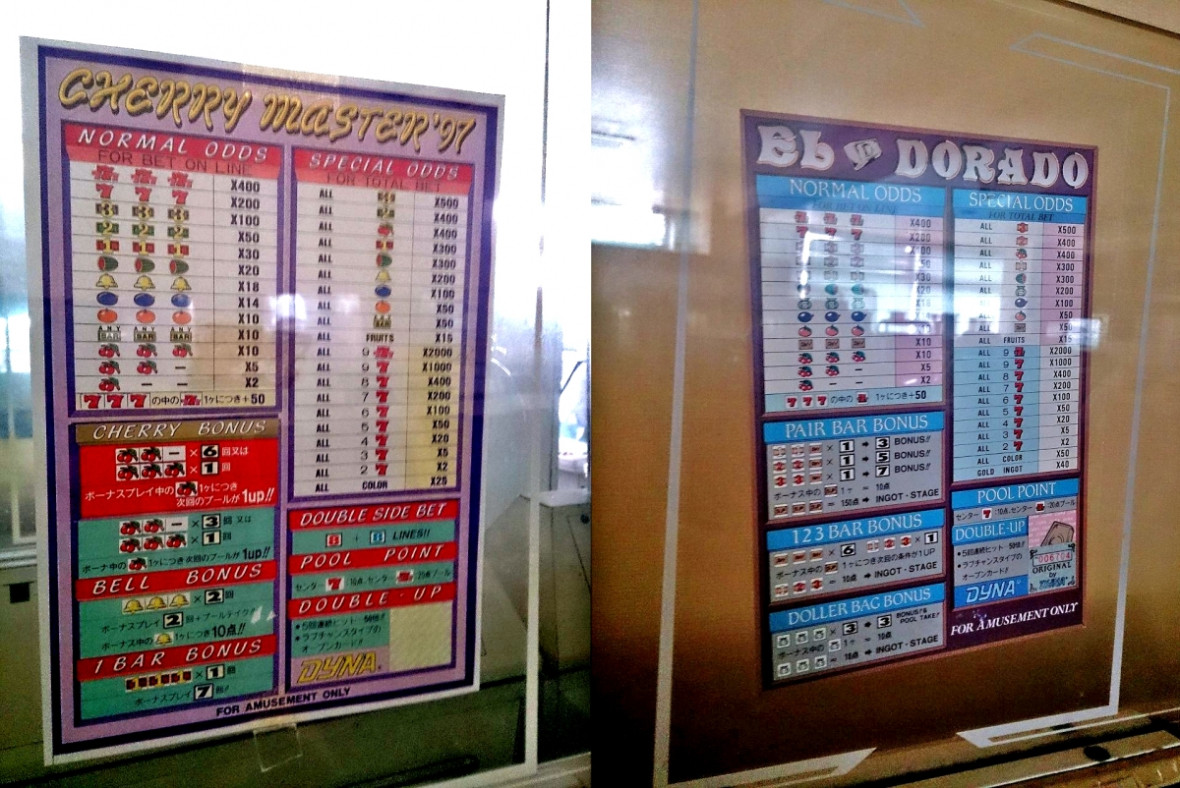 Meyers was initially willing to sell the machines off individually and admits that he could have made twice the amount of money he has made, but he discovered that the underground world of retro arcade game machines is a rather tricky landscape to navigate.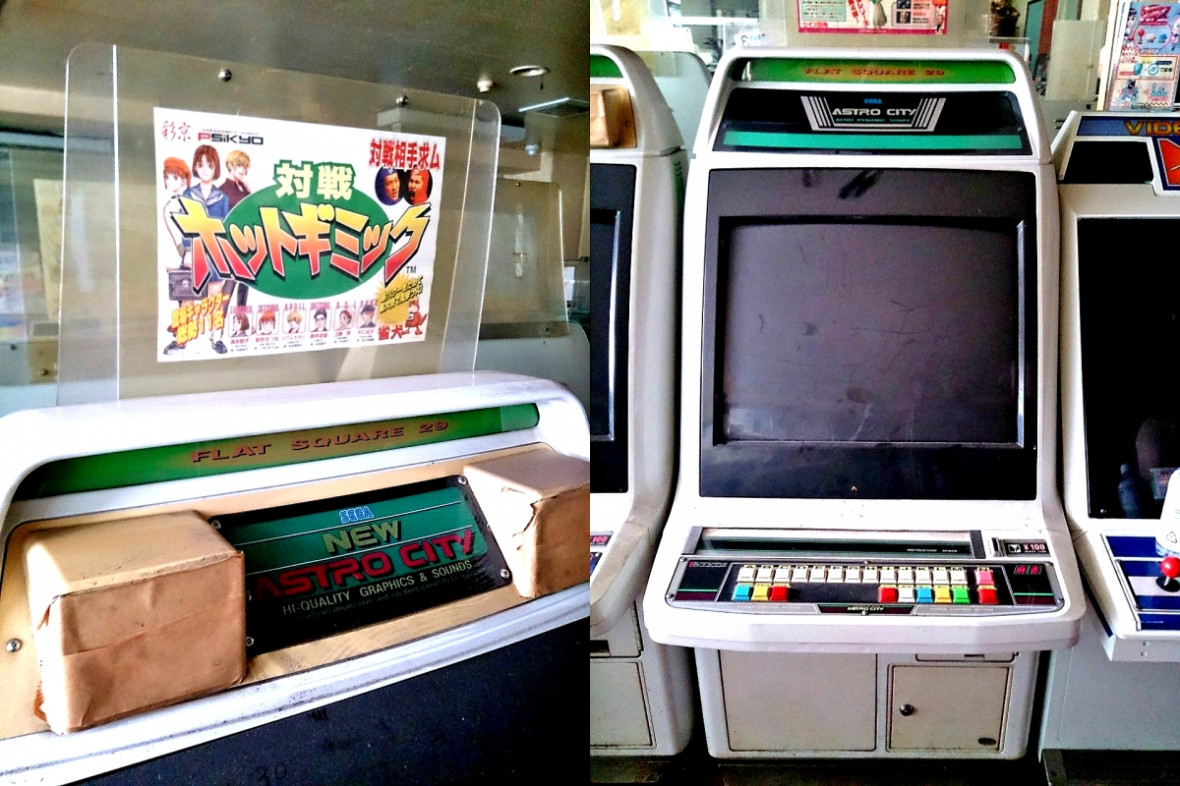 "The whole ordeal of doing this turned out to be a real logistical headache, with people squabbling over certain machines. People would make weird requests, and say they wanted one machine, but that they wanted me to switch the control panel with one from another machine, or they'd ask me to take a million photos of all the wires at the back of the machines," says Meyers.
"Then I'd have person A contact me and say he's been working with retro arcade machines for 20 years. He'd offer me advice and tell me not to trust person B. Then person B would contact me and say, if you've heard of person A, don't trust them."
Meyers also had lots of people interested in the printed circuit boards (PCB) within the machines, which store the games on them, so they didn't want to buy the entire game cabinet.
"I had at least 20 people email me saying, 'All these machines are junk, I'll just take all the PCBs off your hands for free,'" says Meyers.
So in the end, Meyers sold all the machines to a man who supplies retro gaming machines to people, but due to the great international interest in the machines, is not willing to say where.
He won't say how much he has made but that it would be worth about six months' salary in Japan, although he will be giving some of it to his girlfriend's grandmother and her cousin, who helped him clean and test all the machines.