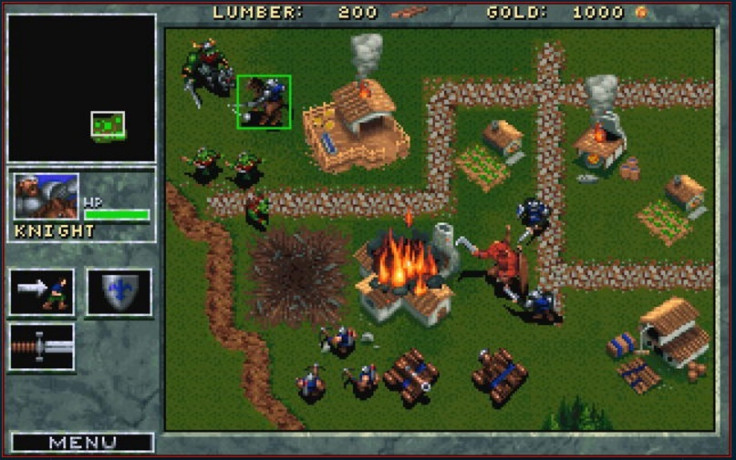 Blizzard currently has no plans to remaster the first two games in its Warcraft series, company co-founder Frank Pearce revealed at a panel during BlizzCon 2016 when he was asked by a fan if the firm has any plans to remake the older titles, Eurogamer reports.
However, Pearce explained that while Blizzard does have access to the original source code and assets, it is "really hard to access that stuff, unlock it and figure out how it all works."
"Because we're old, we've forgotten," Pearce said. "We had some dedicated folks that were passionate about the idea, dig up the Warcraft 1 assets and code. They got it working and they got it running in a window. And I played it. Warcraft: Orcs & Humans was awesome for its time. I promise you, in today's world, by today's standards, it's just not that fun any more."
He also added that given their limited resources "with everything that we choose to do," the development team would rather work on churning out new content for its newer games such as World of Warcraft, Overwatch, or a completely, brand new project.
"We would much rather work on amazing content for World of Warcraft for you guys, or for Overwatch, or evaluating what a future project pipeline might be and devote our time to that, rather than going back and digging up those fossils," Pearce said.
Blizzard president and co-founder Mike Morhaime, however, was quick to jump in and add, "At this time."
"We totally appreciate your enthusiasm for those old games," Pearce emphasized. "We love them, too."
Meanwhile, Blizzard did announce plans to release a remake the original Diablo inside of Diablo 3 to mark the 20th anniversary of the company's beloved series.
The anniversary update called "Darkening of Tristram" will feature a 6-level dungeon and four main bosses from the original game. The patch is set to go live on the Public Test Realm next week. Another paid update called the "Rise of the Necromancer Pack" will bring the Necromancer class to Diablo 3: Reaper of Souls that will serve as "a reimagining of the classic Diablo 2 class." The DLC will be available in 2017.