BNP Paribas Boss Jean-Laurent Bonnafe: 'We Will Receive a Heavy Penalty'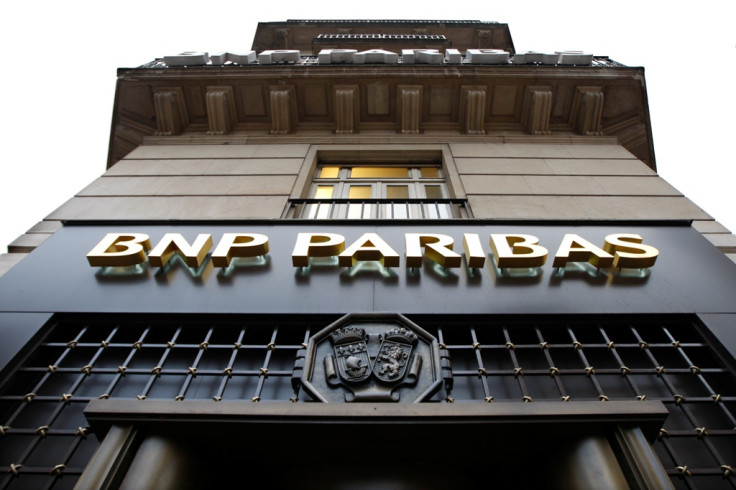 French bank BNP Paribas's CEO Jean-Laurent Bonnafe has said the company will receive a "heavy" fine as part of its settlement with US regulators of a case over violation of sanctions against rogue nations.
"I want to say it clearly here: we will receive a heavy penalty," Bonnafe said in an internal message sent to employees.
Several media reports estimate the fine at $8.9bn (£5.3bn, €6.7bn), as BNP would reach an agreement with US regulators on 30 June.
The settlement also involves a temporary ban on some dollar-clearing business, and the bank pleading guilty to charges. It is expected to negatively affect BNP's dividend payout, regulatory capital ratios and its investment banking targets, according to analysts.
The ban on dollar-clearing business is expected to start in 2015, Bloomberg reported, citing a person with direct knowledge of the matter.
"It will enable us to remove the current uncertainties that are weighing on our group. We will be able to put behind us these problems, which belong to the past," Bonnafe added.
"The difficulties that we are currently experiencing must not affect our future plans."
In April, BNP Paribas said it had set aside $1.1bn to pay the US authorities in the case, but warned that the "amount of the fines could be far in excess of the amount of the provision".
At $8.9bn, the fine would surpass the $1.9bn paid by HSBC in 2012 for violation of US sanctions – the largest as of now.
The settlement is related to accusations that BNP breached US sanctions against Iran, Sudan and Cuba between 2002 and 2009 by handling $30bn worth of transactions with them.
Reuters earlier reported that BNP Paribas was shifting its US sanctions compliance operations from Paris to New York, ahead of the settlement to appease US regulators.
A number of European banks operating in the country have recently faced huge fines from US regulators in cases ranging from tax dodging and money laundering.
In May, the Credit Suisse Group agreed to pay $2.6bn and plead guilty to charges of helping wealthy Americans to hide money from tax authorities. In 2012, HSBC was accused of helping money laundering. The bank made $1.9bn settlement but avoided a guilty plea.
Among US banks, JPMorgan Chase agreed in January to pay $1.7bn to settle claims that it helped fraudster Bernard Madoff with his mega Ponzi scheme.
© Copyright IBTimes 2023. All rights reserved.